Byron Bay Macadamia Muesli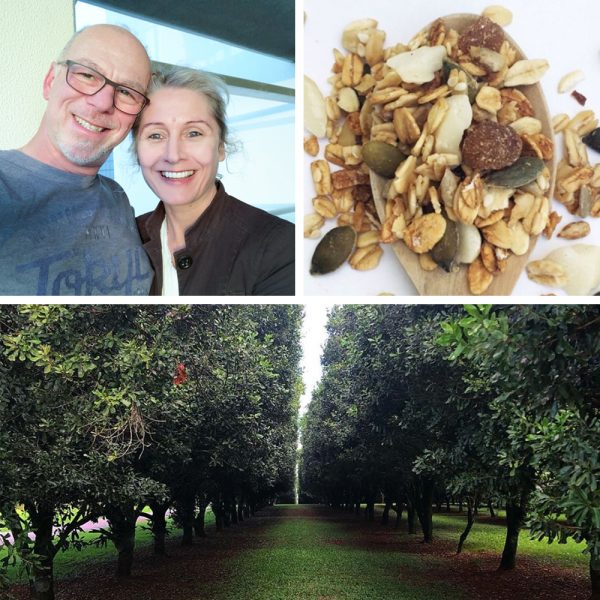 If you don't mind, let's first start by getting to know yourself Gary, and your wife Emma, to understand the personal story that brought you guys to where you are today?
Emma & I met in Sydney, married and moved to Byron 20 years ago. I left behind a career in the manufacturing and retailing of womens clothing, and Emma was working as a graphic designer.
Byron has been good to us. After moving here, Emma began her career as an artist just after we started the iconic Harvest Cafe at Newrybar back in 2002.
We won best breakfast restaurant in Australia in 2004. After selling to the current owners in 2007, we purchased the small cottage industry business "Byron Bay Macadamia Muesli" in 2012 which we have built
up to be the national breakfast cereal brand of gourmet style Muesli. During this period, we raised 2 children whilst Emma managed her emerging direction in the art world.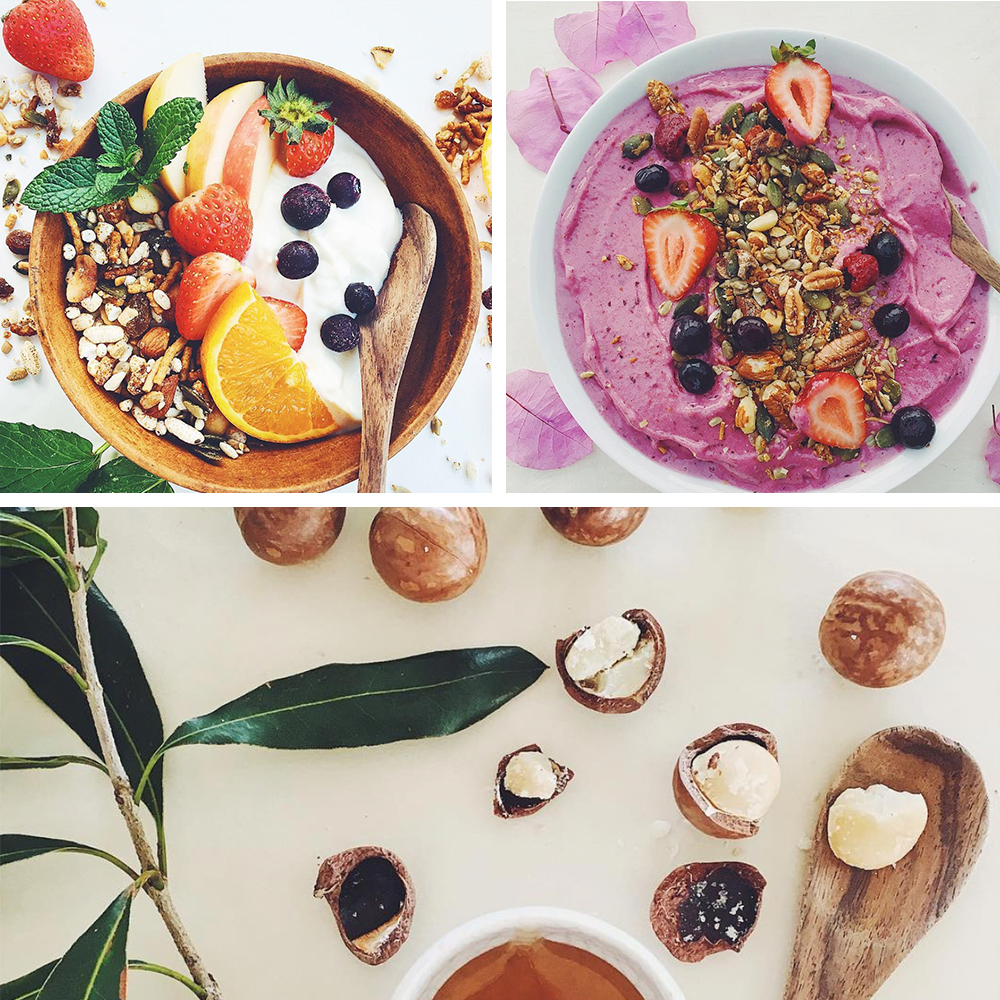 We have Harvest sitting high on our list of recommended places to go when in the area, perhaps at the top, did you imagine that the business you built all those years ago would still be the success that it is today?
We knew that we were creating a positive addition to the world of good food in the Byron region. People told us that we were mad opening a restaurant in the middle of nowhere, but hard work paid off,
the people came and it took off as a major eating destination for the region. We were lucky too. We sold it to the right people who have taken it to another level and Harvest lives on pleasing many a pallet of discerning gourmets who visit the Byron Shire every year.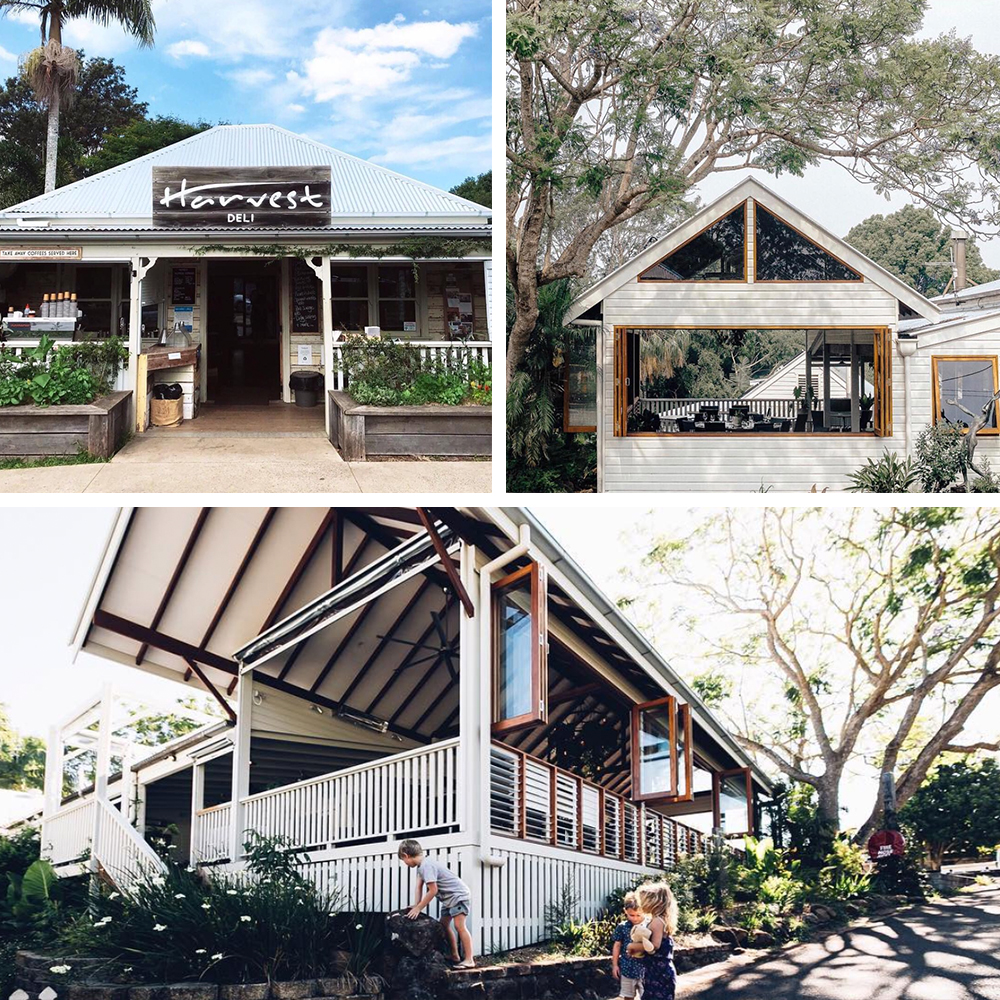 Emma has carved such a well recognised niche for herself as a fine artist, do you see her passion for creation as an important ingredient for the Byron Bay Muesli business?
Yes. she totally takes over the creative side of the business. She has input in all the R&D when we come up with new products as well, she gets involved with the tasting and the end result.
Emma never stops. She's up at the crack of dawn creating wonderful bowls with muesli, fruit and yoghurt that we all get to enjoy for breakfast, the kids love it. Many of our colourful foodie posts on IG are actually what Emma creates for us every day.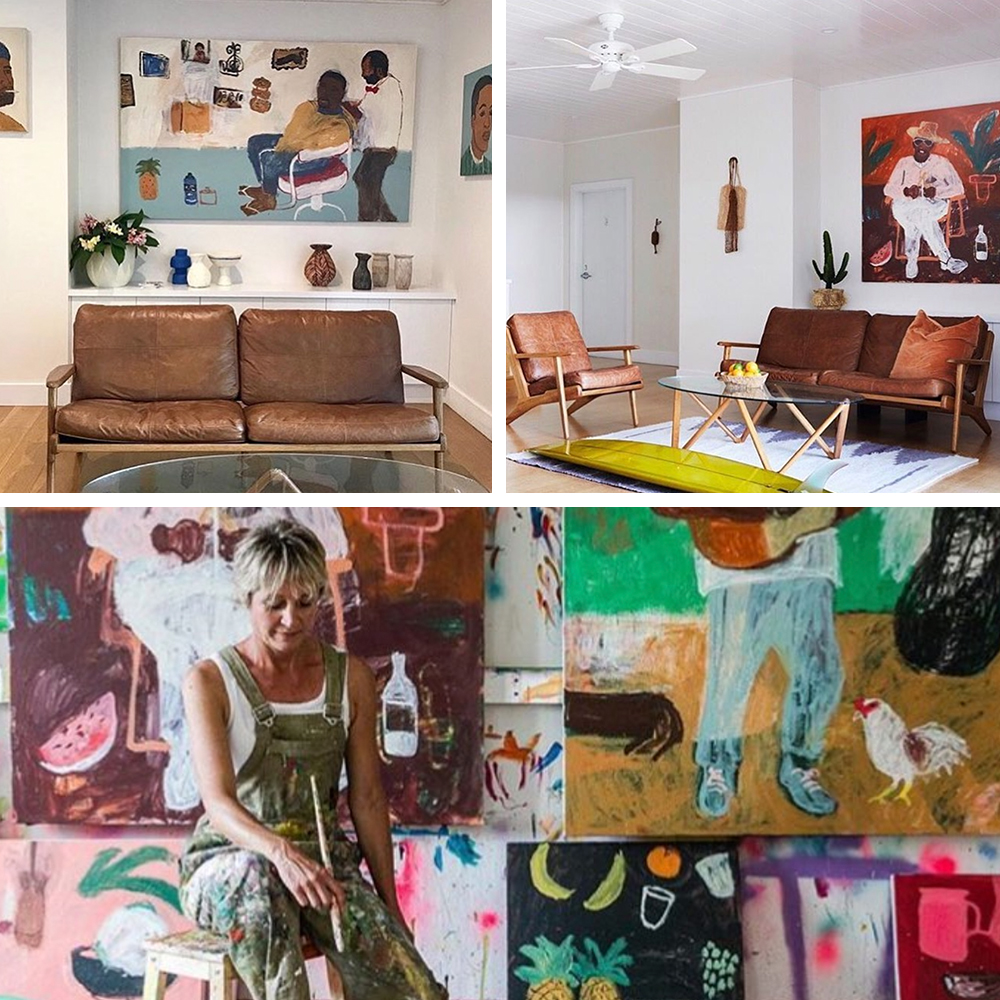 It's impossible to look beyond the love that you guys have for the production of honest food, does this come with challenges at times, like, do you ever just feel like importing some ingredients from Vietnam or somewhere?
For us it's always been about keeping things real. It's never a challenge to make the right choice. There's no point in cutting corners just to make a buck. Our customers are the judges of our integrity. We respect our followers and simply want to offer the highest quality food product. We won't use inferior ingredients. We know the value of the importance of what we eat. We simply want to share it around.
You talk about the seriousness of the ingredients you use, the chemical free, organic, locally sourced seriousness, while it's integral to the product, this quest must come with a lot of hard work and perhaps frustration, or is it smooth sailing always?
There are a lot of high quality ingredients available although that can vary according to world weather patterns. Drought or flood can affect the availability of ingredients and their cost. We know what we want and it's just a matter of finding it.
What's important to us is that we firstly use as many Aussie products as possible, Organic, Preservative Free and Additive Free. That's just what we do and we love it! You can really taste the difference.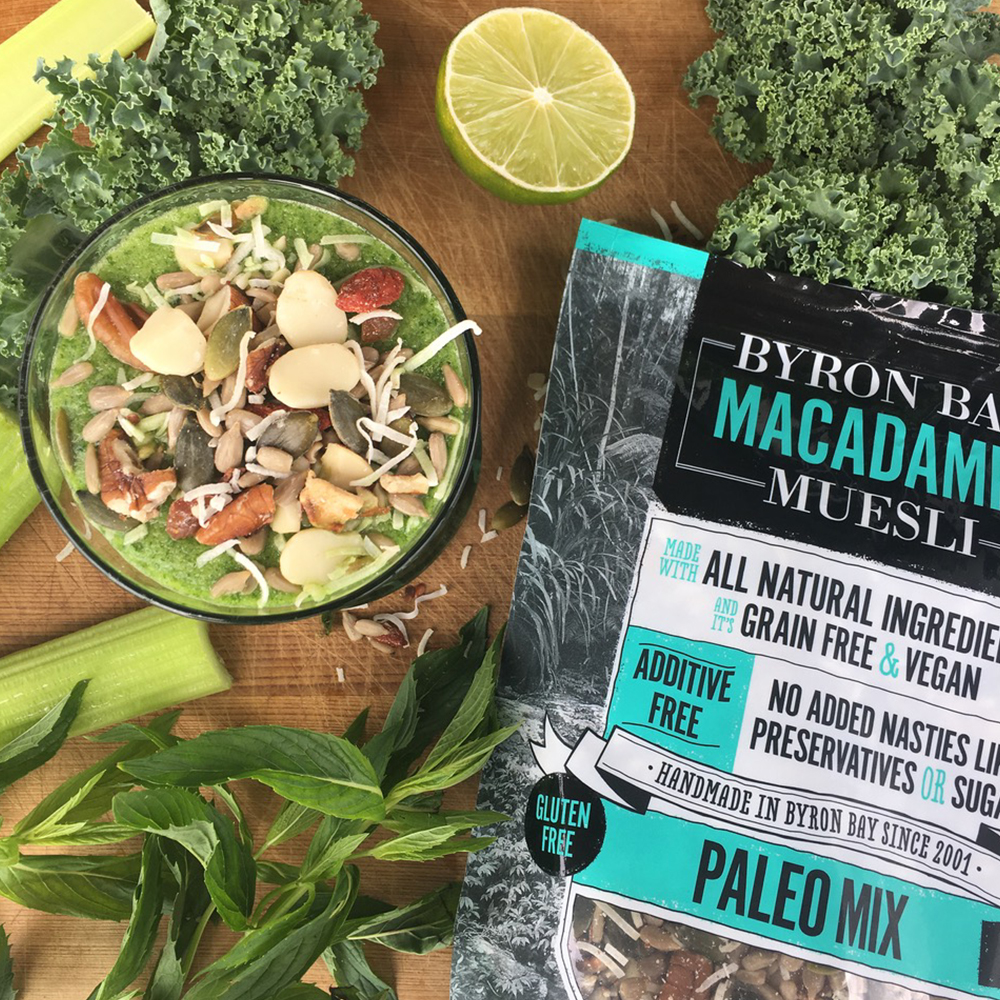 We're lucky to be in such a beautiful region, do you think you could produce the same level of product somewhere else, or is location key to the magic for BBM?
Living in Byron Bay has given us the opportunity to be creative and enjoy the benefits of a healthy lifestyle. This lifestyle led us in the directions that we have taken.
Could we do this living elsewhere? Yes, but I don't think it would be the same for us. So much of what we do is about where we live and the lifestyle that we are lucky enough to enjoy.
So yes, it's definitely a key to the muesli magic.
If yourself and Emma had a full day to yourselves, with no commitments, would you get up to?
A walk and swim then a leisurely breakfast together … perhaps followed by a movie! Just some quality time together to enjoy where we live.
You've been in the area for a long time, have you got some favourites, possibly some secret ones that you can share with visitors to the Northern Rivers?
20 years has gone quickly and we have seen so much change in the area. But some things have not changed. For us it's the raw and natural beauty of where we live, the mountains, the beaches.
When we moved here there was very little choice in eating out and there weren't many local food manufacturers either. We were pioneers but so many have now moved to the area bringing with them
an abundance of great eating and so many wonderful new local manufacturers. There's no secrets any more. So so much more to share. It's wonderful.
We love having Byron Bay Muesli in the Hello Winter Guest Hamper, if you could be a fly on the wall while someone's eating it, what would you hope to hear them say about it?
"Wow i can taste the unique flavour of the macadamia honey, oh and the organic fruit with no preservatives .. and it's not all sugary and yes its real food!!!"
We would just like to hear people say that they get a taste of Byron Bay in their breaky bowl.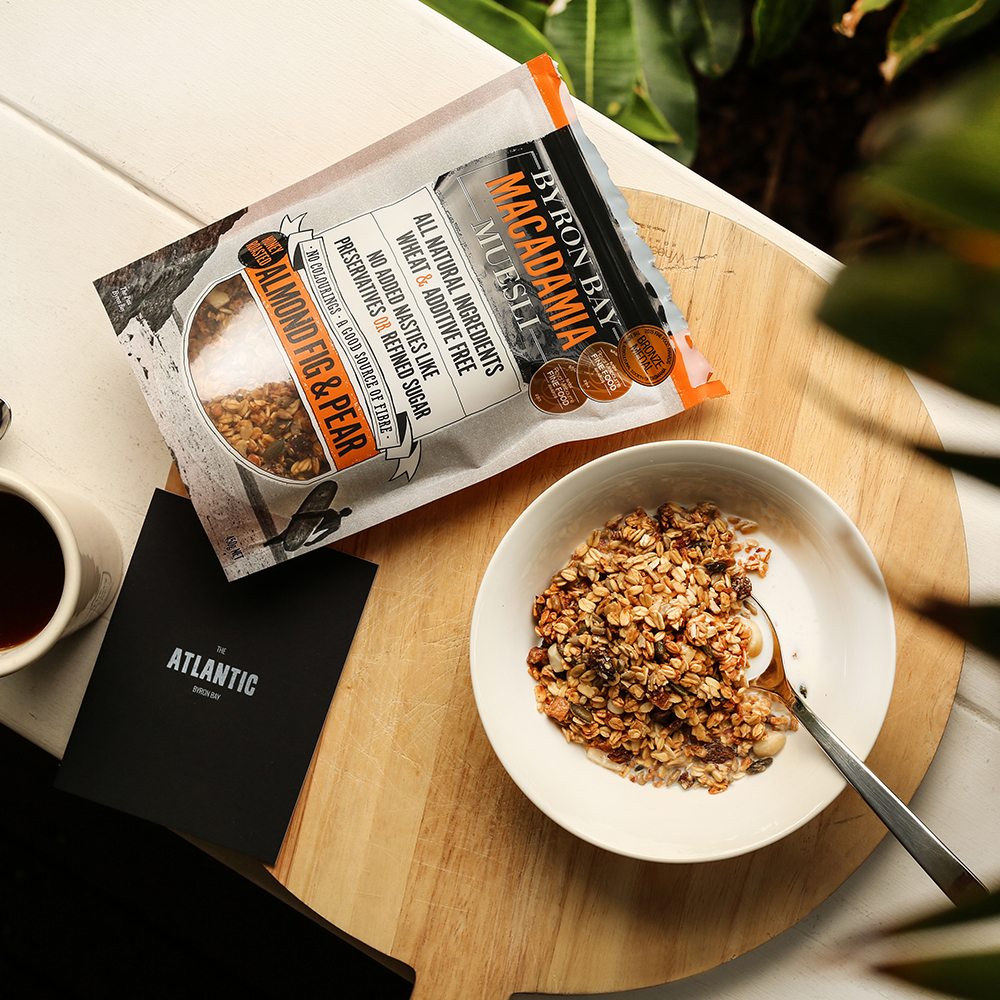 We don't know muesli like you know muesli, so please, what comes next, are we asking for secrets here, or can you lift the lid on what you're developing for the future?
One of the things that we pride ourselves on has been our ability to grow with the culinary trends that touch each and every one of us in our daily eating habits.
For example, firstly there was Gluten Free and then we were at the forefront of the Paleo revolution and now it's the Vegan revolution at the moment. We're right on to it.
Who knows what's next but we believe that we'll be on to it. Just watch this page.
Oh, one more question… is it OK to eat your beautiful muesli dry, right out of the pack, because we are, and we love it, is that just weird, or is everyone doing it?
Absolutely! We sure do! Not weird at all, it's the perfect snack!!! In fact we eat it right out of the pack as a trail mix. We also find that our Paleo Mix and Honey roasted Paleo Granola are an awesome salad & soup topper.
We hope everybody is doing it cause it's too yummy not too!!!!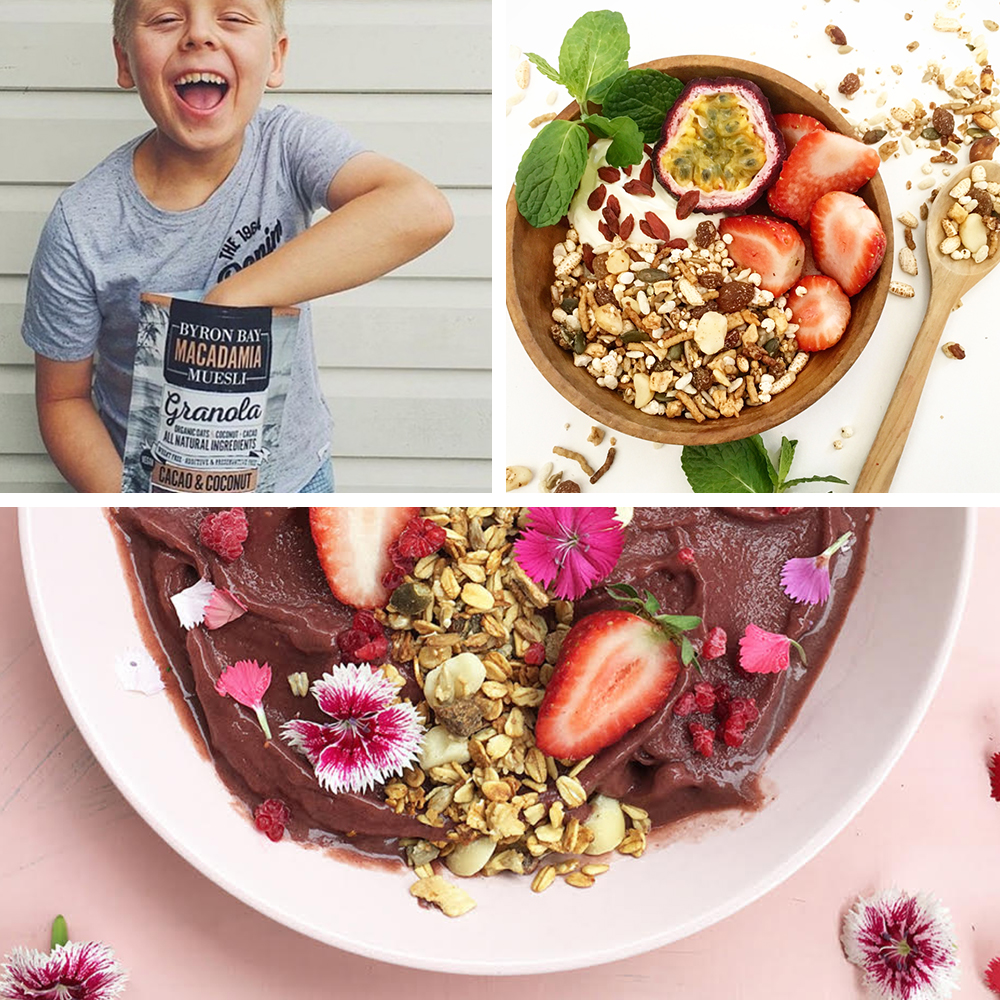 If you're anything like us and you've just found yourself craving some of this crunchy, healthy, fruity goodness, head over to the Byron Bay Muesli WEBSITE right here! To jump on and be inspired (and tempted) on a daily basis, hit the BBM Instagram right here!