Byron Bay Peanut Butter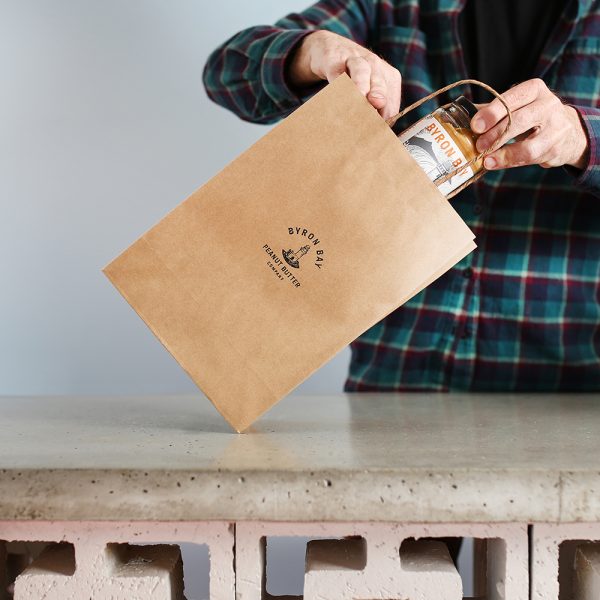 Friend of the Atlantic Mr Jason Grant interviews Tim and James from Byron Bay Peanut Butter.
I've known Tim and James since way before we all moved here to Byron Bay and way before they created their business; Byron Bay Peanut Butter. Here is a little insight into a chat we had recently about all things Byron and Byron Bay Peanut Butter.
JG- So I know the story behind the business, lets share the story of how Byron Bay Peanut Butter became a thing, let's start by talking about your background for a bit.
We started in the food business 6 years ago when we launched a health food company called The Health Guys. We both LOVE peanut butter and started making jars in our home kitchen to sell at the local Byron Markets.
JG – What brought you guys to the area originally?
Babes and Waves! No but really, we were both looking for a sea change and some warmer weather.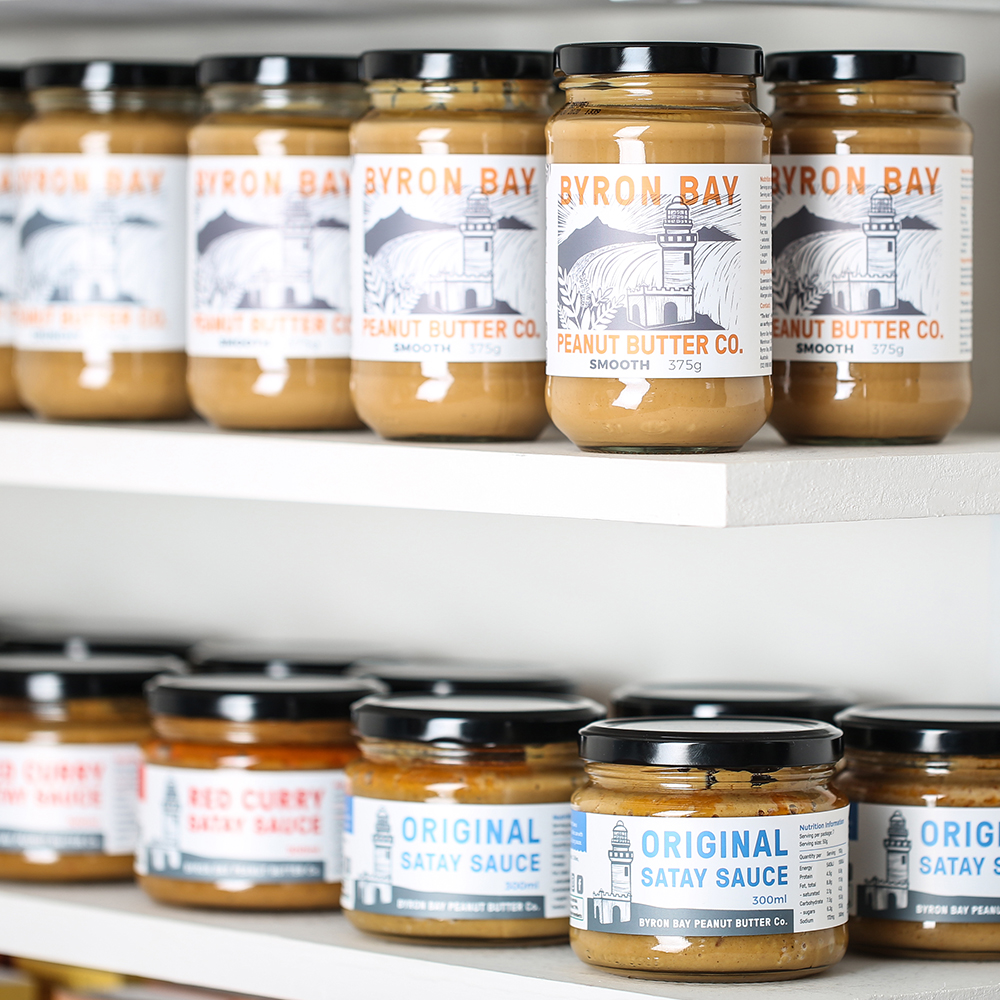 JG- People are passionate about all sorts of things, but no one understands their dream like they do. At what point did you decide to start producing the world's best peanut butter, and why did that feel like it wasn't an entirely crazy thing to do?
After needing to source peanut butter for our other company we were surprised there were few options for Natural Peanut Butters grown and made in Australia. Still today, most of our competition uses imported peanuts or is manufacturing overseas.
JG – Within a short amount of time ( 2 years) you've been embraced as a brand very significantly, which is amazing, is that something you expected from the very beginning, or have you been pleasantly surprised?
We were completely surprised. Our first few batches were made with the intent to be sold at the Local Markets. Within the first few months we were picked up by a distributor in South Australia. Now 2 years later we have nationwide distribution and export into Singapore and Fiji.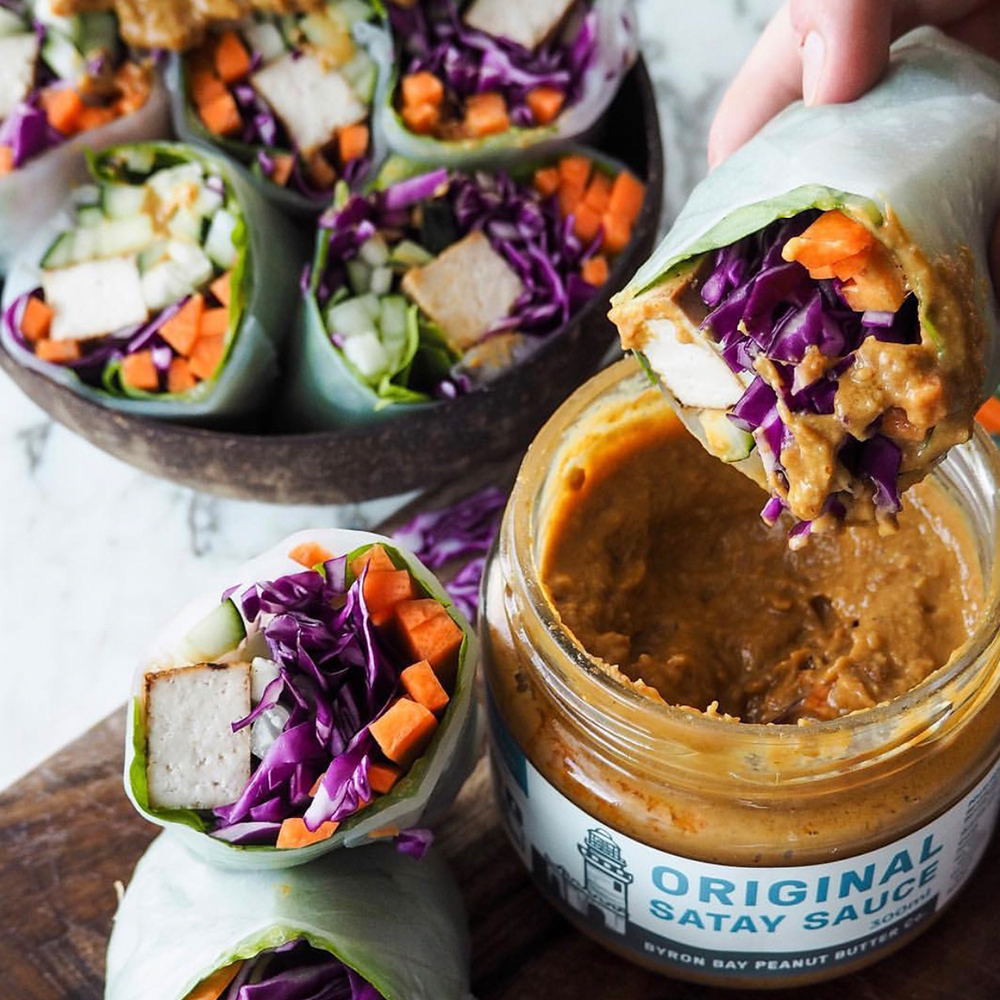 JG – There are so many other amazing makers coming from this area, do you think that there is actually something in the water, or in the air, that is making everyone push the envelope in the food industry?
Many of the local makers here call Byron Bay 'The Silicon Valley of Australian made foods'. The local community of makers are very supportive. For such a small place there is a lot happening within our industry. Byron puts out great products!
JG – You guys work very hard and are passionate about what you do, tell us where you like to go to recharge your inspiration cells while you're here, at home in the Bay.
Well we are pretty spoilt to have so many beautiful options here in Byron to retreat to. There's nothing better than a late afternoon swim at our local beach after a long day making peanut butter though.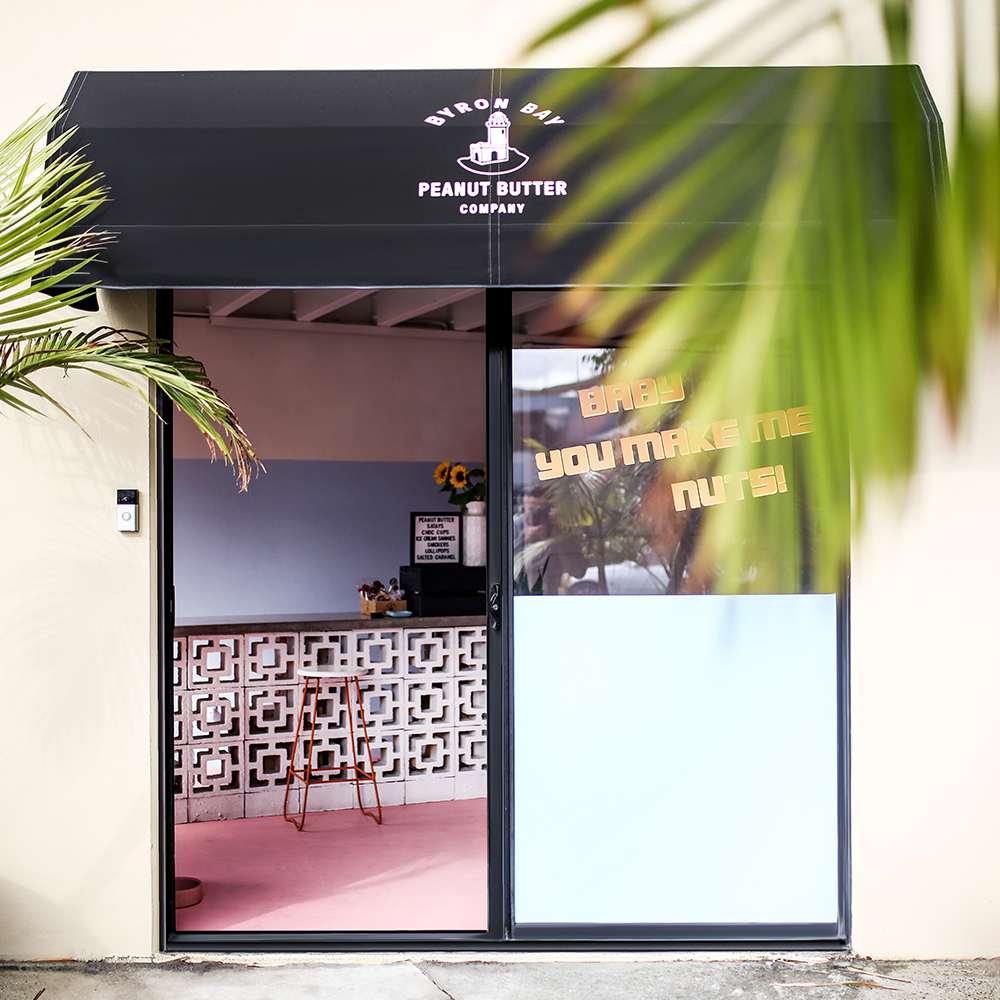 JG – So you guys opened a store, tell us everything about that!
The store is a post card for our brand. We kept having visitors show up at our door wanting to visit the peanut butter factory, so, with the help of you (Mr. Jason Grant) we created a beautiful space to show our complete range as well as other treats all made with peanut butter of course! The space is fun and colourful and reflects our love of all things modernist, retro and nostalgic.
JG – If the team over at The Atlantic are telling someone about the store, what can they tell them?
We carry our range of peanut butter, satay sauces and snack packs. As well as a rotating collection of everything peanut butter. Currently we have local made peanut butter fudge, and peanut butter lollies made by artisan candy makers.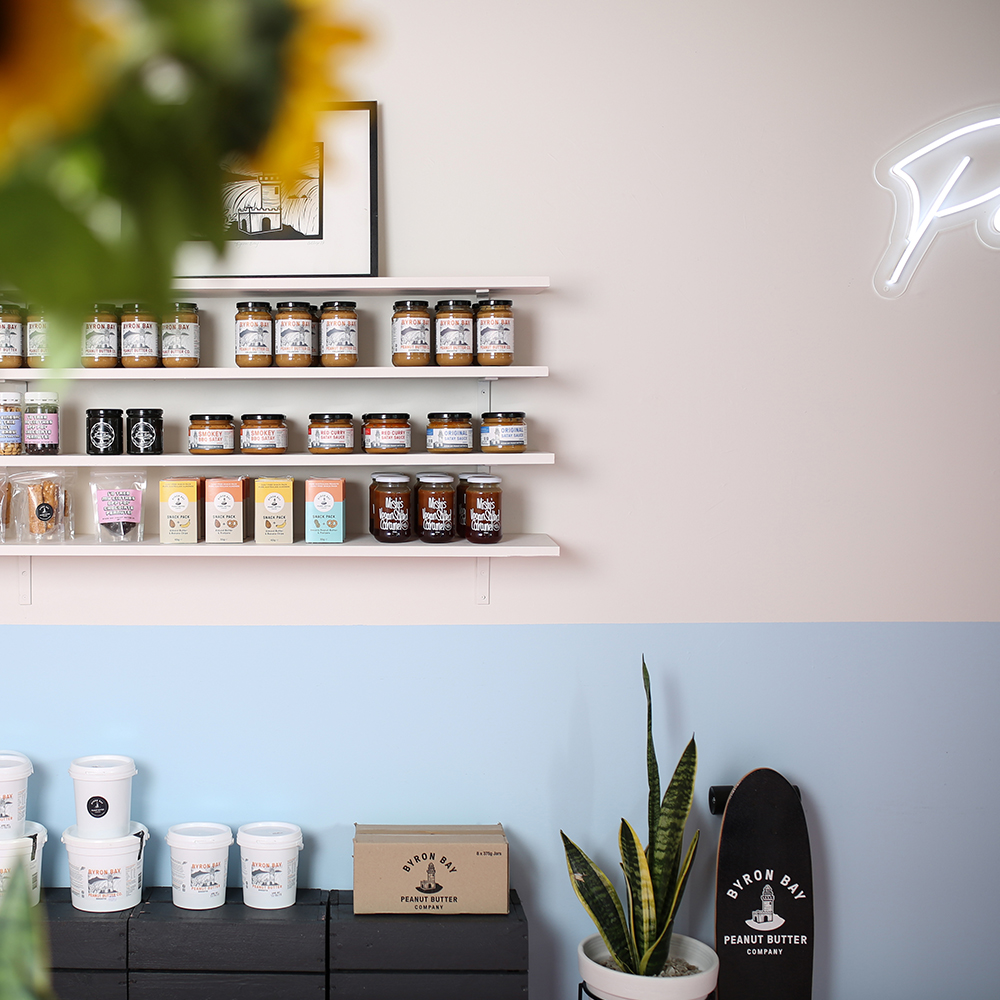 JG – Oh, hang on, let's talk about those peanuts you've managed to turn into superheroes, they make us high on life but apparently they're high on Oleic or something fancy? What's the story there?
Australia grows some of the best peanuts in the world. Our peanuts are sourced from sunny Queensland. The type of peanut we use has a different oil chemistry to your normal run of the mill peanut. The Oleic Peanut is a healthier option, the oil has the same healthy fats as olive and avocado oil. It's also in the roast. We have developed the perfect roast to bring out the rich peanut flavour we all love.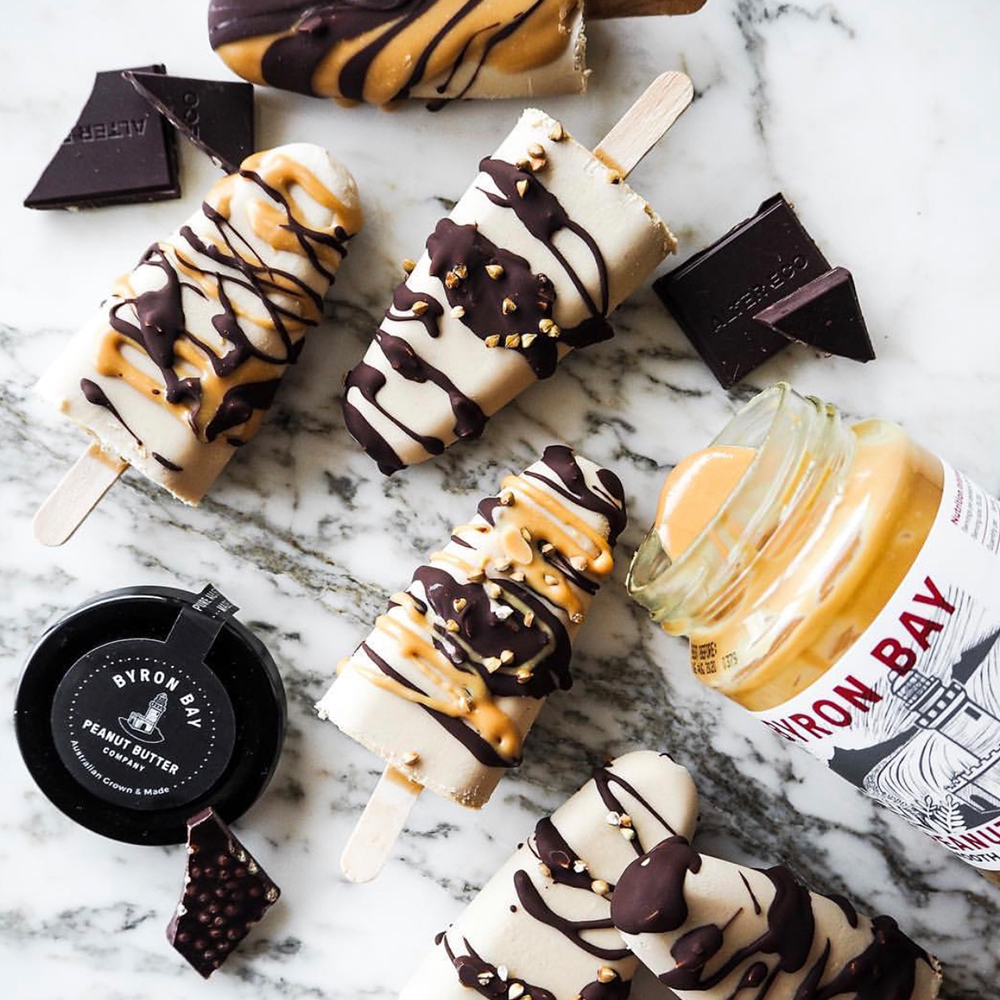 JG – OK, now that we know about the backstory, the inspiration and what you're doing with Byron Bay Peanut Butter now, can you tell us what's next?
So, we are currently working on a peanut butter cookbook. But our next exciting product is peanut butter for dogs. Dogs LOVE peanut butter. Many peanut butters have stabiliser oils and sugar substitutes which are not good for dogs. This dog peanut butter also will have added ingredients for skin and coat, we all love to share, but who wants dog slobber on their jar of peanut butter? Soon they can have their very own!
JG- I hope you have enjoyed out little chat, head over to the Byron Bay Peanut Butter website to see more or visit their store next time you're in Byron Bay!
We're proud to present Byron Bay Peanut Butter, along with 6 other brands in our Hello Winter Guest Hamper. To find out how to get your hamper, click through here.