We're building another beach house!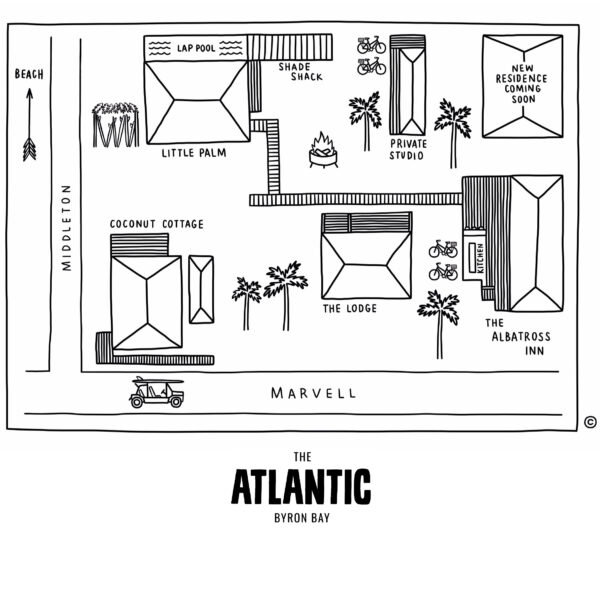 We're so excited to share that construction has commenced on a new beach house that will become a base for The Atlantic family as well as future guest suites and artist residency spaces!
The new house will sit on the far eastern end of the property, which is currently completely sectioned off for the construction. Our fabulous builders from Belcon Constructions are currently on-site with scheduled building hours of 8am-4pm Monday to Friday, to ensure minimal disruption to guests.
With many beautiful spaces around the property to relax and unwind, The Atlantic will always offer that "home away from home" experience.
Live like a local and enjoy our complimentary bikes and McTavish surfboards, or simply see our helpful team for local knowledge on activities around the Bay. And as the sun goes down, share your stories of adventure from the day around the firepit.
If you have any questions, please contact our wonderful front office team, who are happy to assist ahead of your stay with us.
Be sure to follow us on Instagram for updates as we share more details on the build as well as future plans for the Albatross Inn (including a second level for artist residencies and a beautiful new indoor kitchen and dining space downstairs).
We can't wait to create more opportunities for hosting exhibitions, residencies and workshops here at The Atlantic. Stay tuned!