The Atlantic X SurfAid Art Exhibition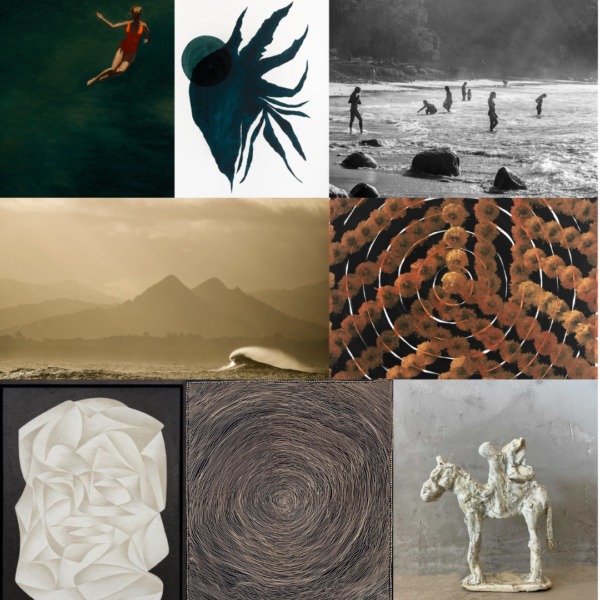 Launching on International Women's Day 2021, The Atlantic X SurfAid Art Exhibition is a showcase of our favourite artists from the Northern Rivers and beyond, with 100% of profits being donated to SurfAid's life-changing mother and child health programs.
Artists that have generously donated their artwork include Jessica Leitmanis, Niah Mcleod, Hunter Amos, Emma Gale, Robyn Sweaney, Dale Rhodes, Marty Baptist and Otis Hope Carey, with artwork spanning a range of mediums including paint, photography and sculpture.
The region's best surfboard shapers from McTavish, Vouch, Dead Kooks and Morning of the Earth have also come together in support of SurfAid, donating handcrafted surfboards as fitting additions to the exhibition.
All artwork will be available to view and purchase online via IWDtheatlantic.com.au from 8 March – 22 March 2021.
SurfAid is undertaking critical work in remote communities across Indonesia, the Solomon Islands and Mexico to address mother and child health issues and reduce staggering mortality rates related to poor hygiene and lack of education and resources. Its geographical focus is on communities linked to remote surfing destinations with its philosophy centered around empowering community members.
"We are so proud to partner with The Atlantic team for an event that will directly support our mother and child health programs," says SurfAid CEO, Doug Lees.
"Together with some of the most celebrated artists in Australia, 100% of the profits raised at our exhibition will go towards providing access to vital health care for people who live in remote communities connected to us through surfing."
Atlantic owner and Creative Director, Kimberly Amos, says the exhibition is a wonderful platform to raise funds for SurfAid while also showcasing some of the region's best artists.
"We're super excited to launch this exhibition with SurfAid in support of their incredible work, while also building on our longstanding commitment to celebrating great artists and showcasing their art here at The Atlantic," she says.
Private viewings are available by appointment Monday – Thursday from 10am-2pm at The Atlantic. Contact Mahala Magins on 0414 403 745 to book.