Spaces: Atlantic Outdoors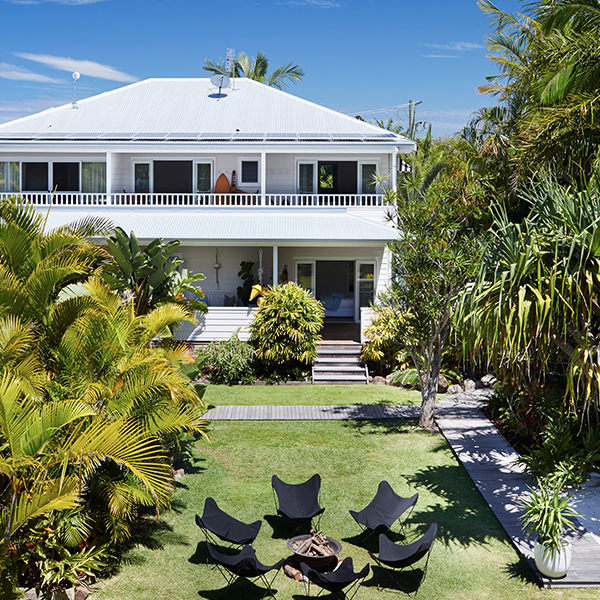 Unless the rain is beating down and you're cosying up with a glass of red and a DVD, spend your time outdoors at the Atlantic. There are a host of outdoor experiences and relaxation areas, where you can avoid the crowds while still soaking up the sun in your own private oasis. Or equip yourself with our complimentary surf board, beach towel or binocular hire to go out and discover the best of Byron Bay.
The lap pool: A slim slice of swimming pool located opposite Little Palm, perfect for morning laps or a cool-down dip. Equipped with an outdoor shower for washing off the salt when you get back from the beach.
The decks: places where you can enjoy breakfast on al fresco dining tables, pull up a bean bag or butterfly chair for an afternoon siesta on one of the day beds, grill up a barbeque or read a book in our relaxing hanging chairs.
The Petanque Field : or Bocce if you like, is the newest addition to the Atlantic's shared spaces, located on the lawn outside The Albatross Inn