A chat with McTavish Surf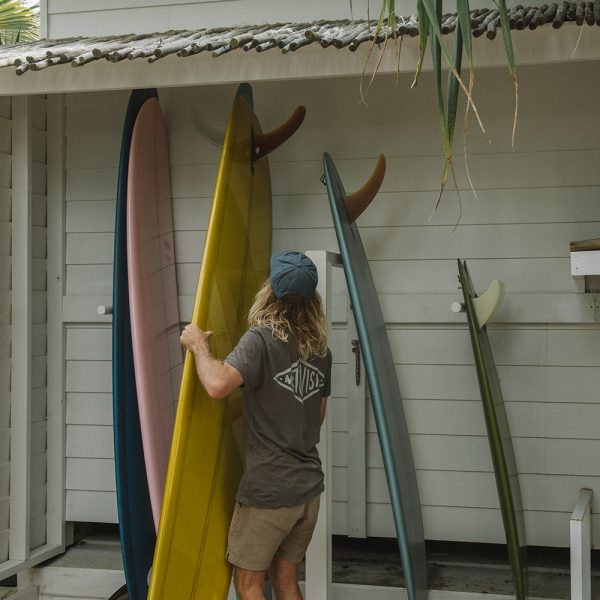 On the back of what is shaping up to be an awesome Winter surf season, we caught up with Ben Wallace from Byron's iconic McTavish Surf for a chat. Get an insight into the company's epic 58-year history, what goes on behind the scenes and our fleet of McTavish boards on offer here at The Atlantic…
McTavish has been around for nearly 60 years – can you share a little about the company's history, taking us back to when it all started, and how it has evolved over the years?
Founded by Bob back in 1962, the brand has endured and grown through many decades. Bob's most influential designs span all of these decades – V bottoms in the late '60s, Bluebirds in the '70s, sailboards in the '80s, the Fireball and Noosa '66 in the '90 as longboarding regained popularity, right through the traditional designs of today like the Rincon and the Involvement.
Bob's son Ben McTavish has also been instrumental in the evolution of the brand with his contemporary designs like the Diamond Sea and the Slip. Ben is also very influential on brand marketing and direction. Over the last five years in particular we've evolved the business to focus on continuing the build our boards at our HQ in here in Byron Bay, and we've also developed an apparel range, a surf accessories range and a cafe! It's been a busy few years.
Bob McTavish is a local legend and surfing industry great – how would you describe Bob and his influence on the company all these years later? Is he still heavily involved in the business?
Bob is the biggest grommet we have on staff, he still shapes and surfs most days, as well as coming along to contribute at marketing meetings and the like. He's basically in charge of ensuring that everybody is still having fun while they're grinding out their work! Our brand belief is anchored in spreading the joy of surfing, and I don't think there's another person on the planet that embodies that more than Bob.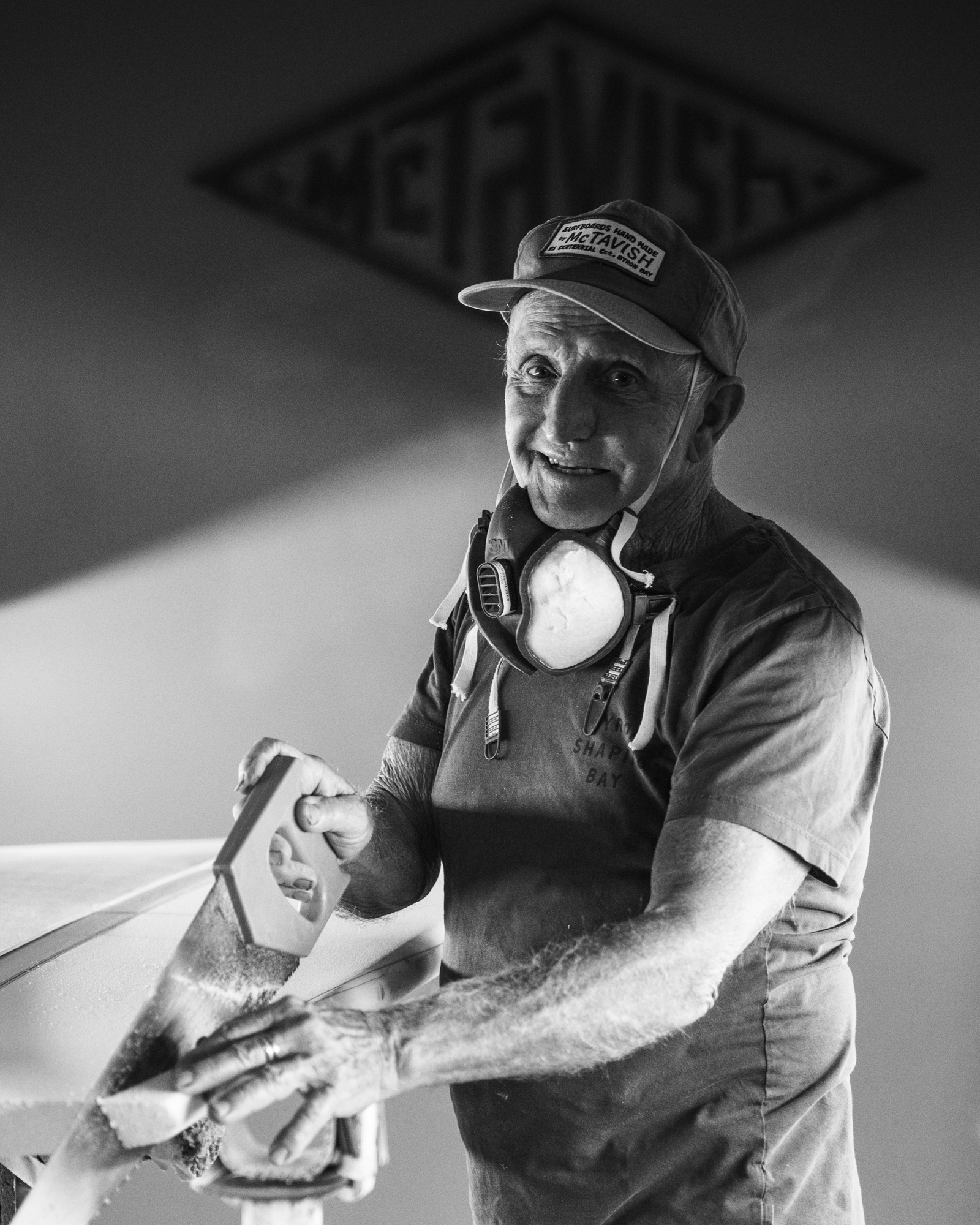 Can you give us an insight into what goes on behind the scenes at McTavish – from the design and board building process, through to retail?
We've got a great HQ compound in the Byron Arts & Industry Estate – 1000 sq meters of surfboard factory, retail store, cafe, photo studio and offices. We have about 25 staff and like to do things as vertical as possible, designing everything in-house, building all our boards on site, shooting and producing all of our own content, and running our retail store/cafe. For a small business it's kind of complex, but we like it that way, our own people working on our own projects.
I may be biased of course but I think the team of board builders we employ are the world's best. Each one has honed their skills over many years, and it shows in the beautiful boards they produce every day. The boards are built to an heirloom quality mandate, and we routinely trade in McTavish boards that are 20+ years old, still being ridden every day. We've got Ben and Bob shaping, Alonzo doing art and pinlines, Masa glassing, then we've got Wispy fitting fins, Troy sanding, Jonno glossing, Keryx bringing the high-shine polish, Reed running QC/dispatch.
Manufacturing pretty much anything in Australia is difficult these days, so we're proud of our little factory putting out a world class product thats enjoyed around the world.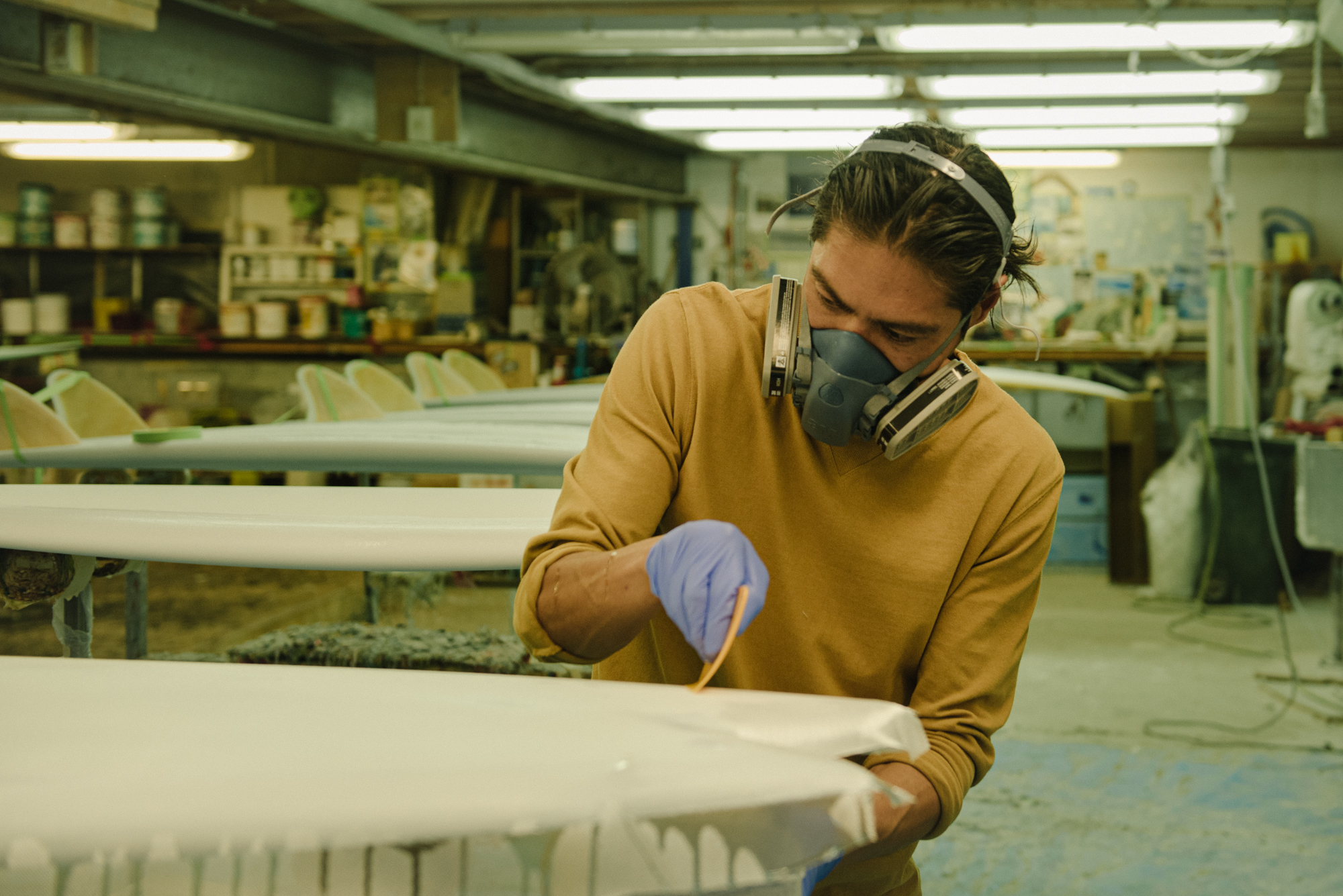 In more recent years, McTavish has introduced a range of clothing and other products along with opening a very impressive retail and workshop space in the Industrial Estate and the Outpost shop in town – can you share a little about the evolution of the brand into these other areas and the vision moving forward?
We launched our apparel line in 2016 as a single season for summer, just some nice quality T's, boards and caps for surfers. It's since grown to a full 4 season offering with shirting, walkshorts, pants, knitwear & jackets. We've got an amazing team of talented staff with Jess and Emily running the show for apparel. Our organic cotton and Hemp T's are a favourite with customers, and we're stoked with the quality of what's on offer.
Being a Byron Bay brand since 1972, we've always wanted a presence 'down town' so we opened up our Outpost store in 2018. It's more of a boutique feel than the HQ store, smaller in size with about 30 boards and all the apparel. Having the store in town is a great way to have new people discover the brand, and they then come and visit us at HQ.
Vision moving forward is really just to keep producing beautiful gear. Whether its boards, accessories, apparel, it's making the kind of things surfers really need, at a quality standard that ensures you're not replacing it every year.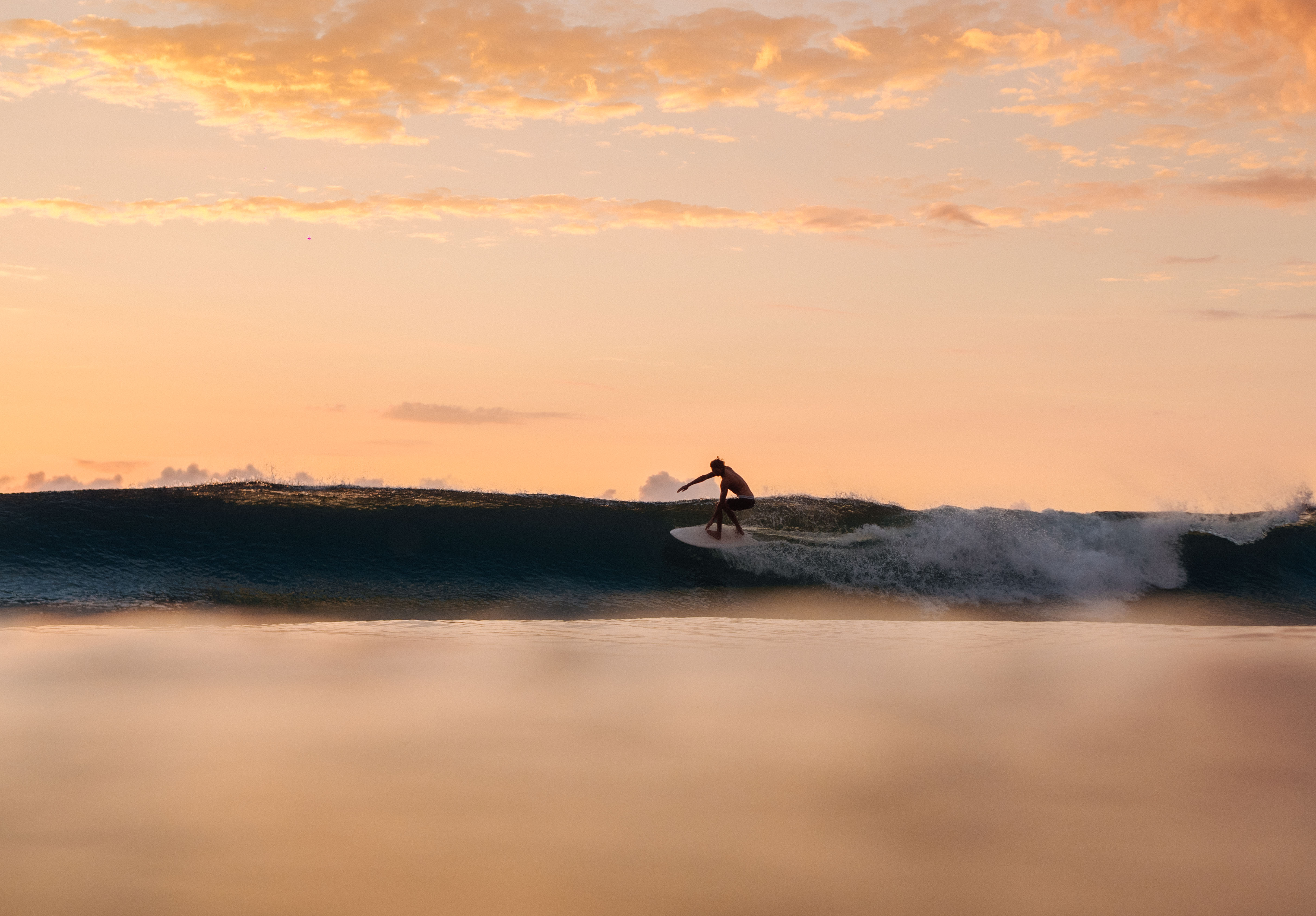 We absolutely love your boards and are so privileged to have our very own McTavish Board Shack here at The Atlantic, with a fleet of some of your best boards – can you give everyone a rundown on the boards we have available for our guests to use and what conditions/abilities they're best suited to?
Fireball Squaretail
9'2″ x 22 1/2″ x 2 7/8" – Something for all abilities. Best suited to chest high and under peelers at the Pass/ Wategos.
Vinnie
5'9" – For the slightly more experienced at intermediate or above and anything over waist high up to double overhead.
Rincon
7'6″ x 21 1/4″ x 2 7/8" – A beautiful traditional all-rounder for all conditions under head high and all abilities.
Fireball Evo2
9'1″ x 22 3/4 x 2 7/8" – Knee high to double overhead for anything from your 1st board to the experienced high performance shredder.
Involvement
9'3″ x 22 1/2″ x 2 7/8" – For the more experienced traditional rider, up to 90kgs and best under chest high waves.
Noserider
9'4″ x 22 3/4″ x 3" – A tad more friendly than the Involvement and as the name says….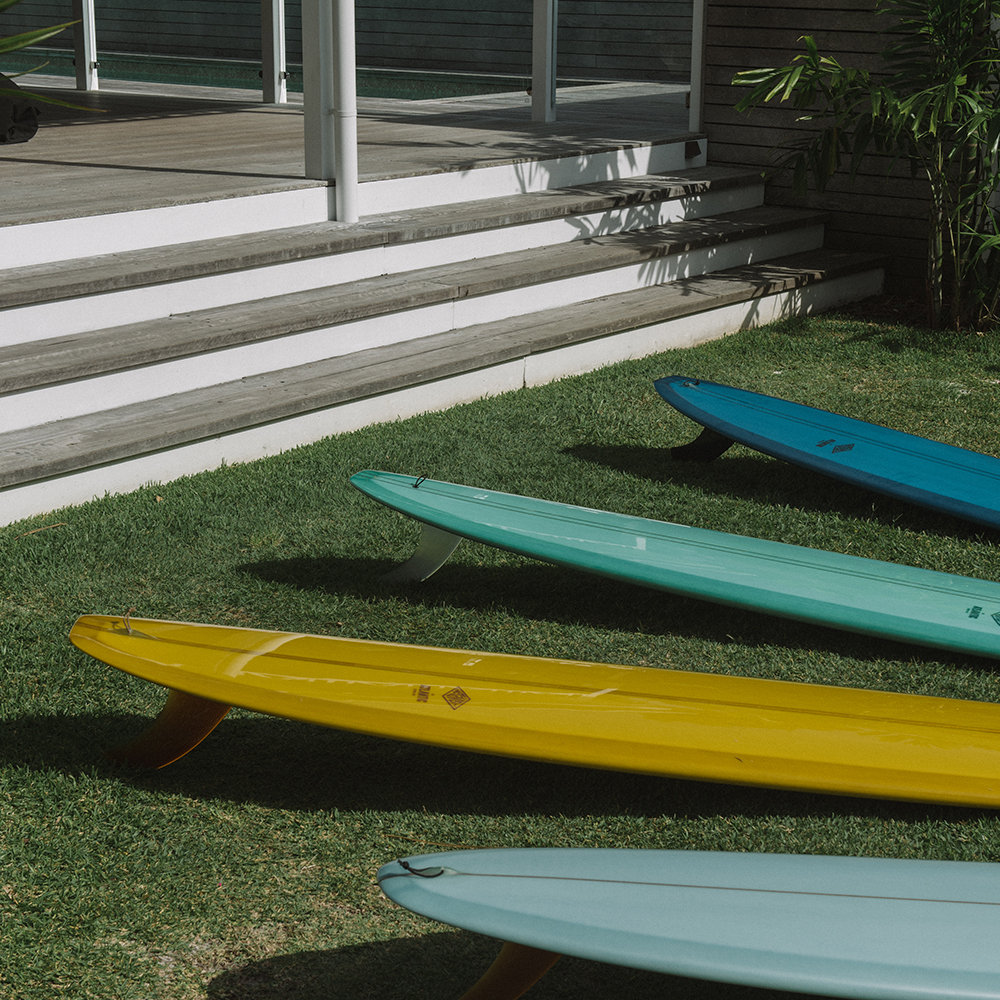 You recently gave our boards a 'service', are there any easy tricks of the trade that anyone could apply to fix little dings that you could share?
Fixing the little dings such as cracks and small punctures can be done with a tube of solar rez from Ocean & Earth. Directions on the pack will get your board waterproof and back in the water. More extensive dings should be done professionally.
Anything else you'd like to share?
We love collaborating with like-minded local businesses and The Atlantic is a great example. McTavish customers can come and stay, use the boards, enjoy the hospitality and it all feels like a home away from home. We're very fortunate to be able to call such a beautiful place home.