Meet the team: Adrianne Dimitrakakis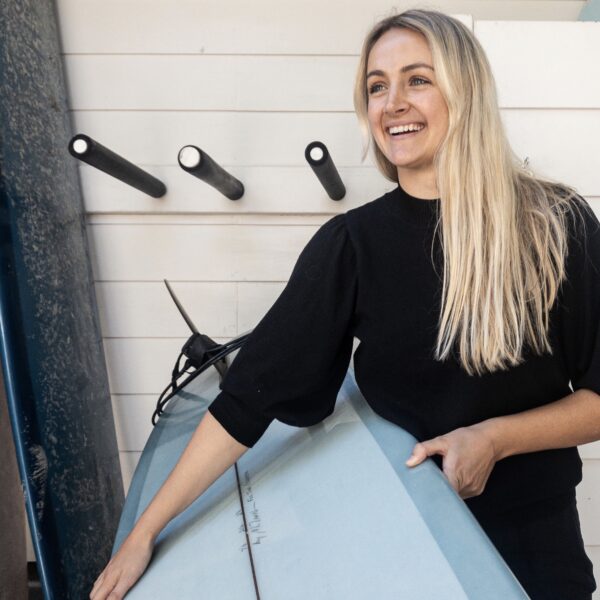 Meet Adrianne (or Age, as she's known), our beautiful, full-of-life reception team member and talented artist/founder of Atlas The Collective, whose stunning hand drawn maps you'll find adorning the walls here at The Atlantic. Age recently undertook an artist in residency at The Atlantic, which she captured on film as part of an exciting new collaboration – "Moments at The Atlantic" – a series of vintage-inspired mini-films.
We're so excited to kick off the "Moments at The Atlantic" series with Atlas The Collective – can you share a little about what inspired your approach to these mini-films?
It started during the first stages of lockdown. In Byron, we could still go to the beach for a walk or surf so on my way, I would just observe the nice little moments around town that I may not have noticed before. I had an extra appreciation for this place I call home and wanted to film people going about their lives on these isolated beaches of Byron which resembled a distant time that many people had quoted as "Byron 20 years ago". It was nothing like I'd ever seen Byron before, especially in warm weather. For about 2-3 weeks I filmed passing moments of the magic, little things I noticed that would make me stop and appreciate…which started a little series of clips, the first one being Isolation Observations.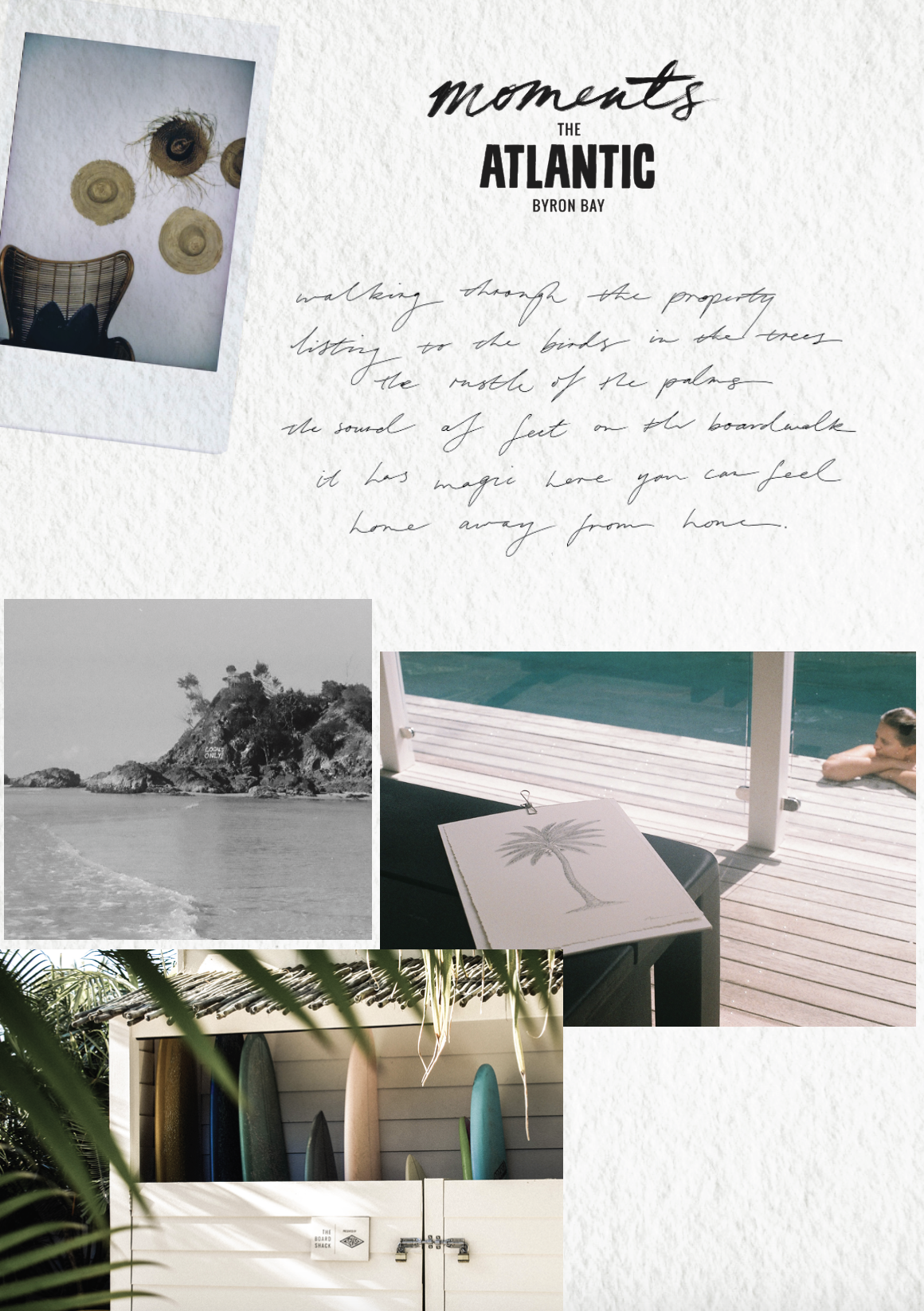 You've been with us for 1.5 years now – what was your background before joining us?
I originally grew up in Melbourne, studying Communication Design and took a big trip overseas as soon as I finished. I had gotten a job with Rip Curl in Marketing which took me to the Surfcoast of Victoria. I worked for several years in a junior to mid-weight Graphic Design role and eventually became the Women's Senior Graphic Designer. A role that allowed me to create and travel to some really amazing places and be a part of some epic campaigns and photoshoots. After working there for 5 years, I came to a fork in the road where my business on the side was growing and was ready for a change. So I decided to go out on my own with Atlas The Collective and make the move up north to Byron.
Tell us about Atlas The Collective…
Atlas The Collective started to take shape when I had my exhibition in 'Drift' in 2016. A series of 17 maps of places I had travelled over the years. The exhibition also featured my longboard, The Surf Atlas. With the World Map artwork inlaid underneath. I had been dreaming of creating this board artwork for years, all throughout Uni – so I thought I'd draw a World Map from scratch. The artwork was inspired by a 1700's nautical map. It was sort of not quite right, unfinished in places but such an amazing piece of history of that time. That's what I love about maps and inspired me to keep illustrating more of them. I found I'd get lost in drawing these pieces. It gave me the drive to complete more, discover more and loved researching different places. I continued illustrating maps of different places I had been, wanting to go and scenes of my travels, especially the more I travelled. It eventually led to commissions of other people's travels and their stories which was pretty special. There came a time to move forward in the business full time, so I decided to go for it.
I have recently launched a range of wall hangings printed on vintage hand loomed fabrics, sourced from around the globe yet made ethically here in Australia, giving these beautiful old fabrics new life. In an effort to make more sustainable practices by reusing pre-existing fabric instead of producing more, this approach is staying true to 'produce less, produce well', with pieces considered and made slow by hand here in Byron Bay.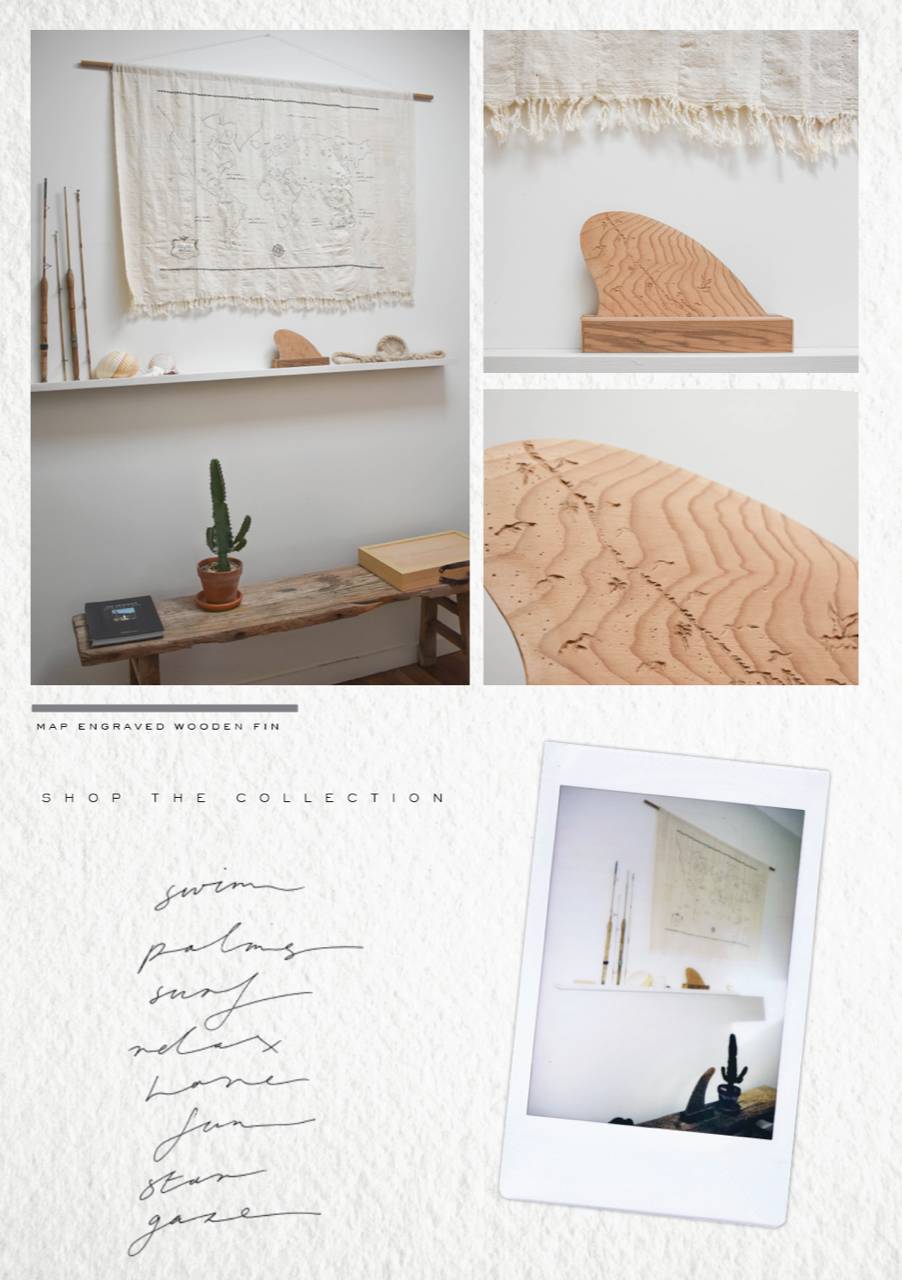 What do you love most about working at The Atlantic?
No matter how you feel, as soon as you set foot at The Atlantic you feel more relaxed. My favourite thing is to take a walk around the property, feel the warmth of the sun and listen to the birds – you can't help but smile. Most of all working with great people that support each other and can have a good laugh!
Someone has 24 hours in Byron – what would you suggest they do/check out while here?
AM: Morning swim or surf and hit Top Shop for a big brekkie.
PM: Industrial area for a little shop then post up at Wategos for the afternoon for a sunset surf, couple of beers and take in that view! A delicious dinner at Di Vino and away you go!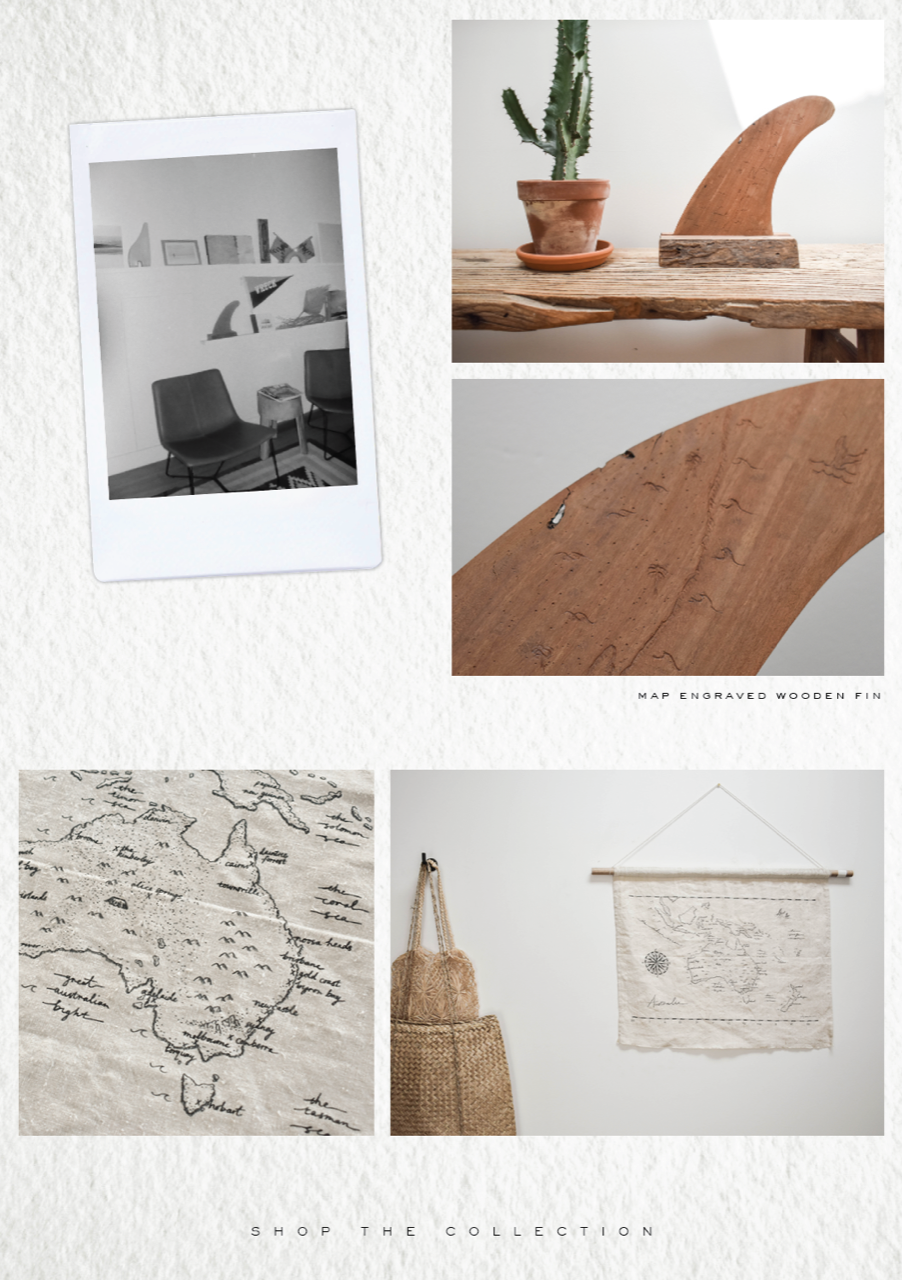 What do you like to get up to outside of work?
Outside of work days are spent by beach swimming and surfing. I love a hinterland drive, cooking a big feast with friends and afternoon drinks on the deck.
Any bits of life advice you'd like to share?
Find the magic in every day and learn to laugh when life throws you a few curve balls.