A chat with Jacqui Lewis, founder of The Broad Place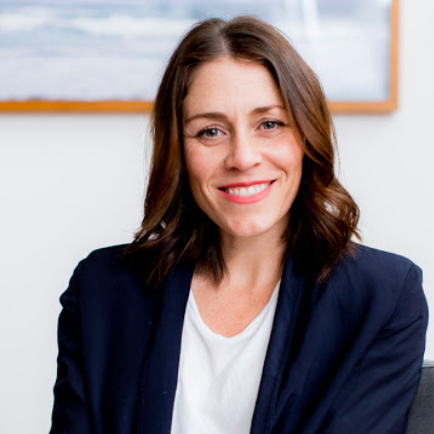 We had a chat with our good friend & retreat partner, Jacqui, founder of The Broad Place – a global school for creativity, clarity and consciousness. Learn how Jacqui has navigated through these past few months plus plans for future retreats at The Atlantic…
We feel it's more important than ever to connect with you during these uncertain times we are all in…can you share a little about your practice and how you've navigated through these past few months and helped others along the way?
In nearly all spiritual teachings, living in the present is also to reside in the unknown, and we have all gotten a masterclass in this haven't we! One we didn't necessarily ask for. My personal practices span yoga, qi-gong, karate, Integrated Meditation twice daily, and studying Buddhism, Zen, Vedanta and Taoism. I wish I could say I have dived in elegantly in this time of upheaval, but truly I have thrown myself into my practices out of sheer need to keep my balance and sanity.
Since lockdown began, we have relocated our entire family unexpectedly from London back to Australia, de-enrolled and still don't have a school for our teenage daughter, put down one of our senior dogs and had to leave another in London. We did two weeks hotel government quarantine, travelled Sydney to Byron, found a new home, and have gotten a new rescue dog. It's been a WILD time to say the least, and in all honesty Integrated Meditation has been my saving grace, releasing stress and fatigue and allowing my mind to settle into deeper states of consciousness. This has brought me a sense of gratitude and peace that I know I wouldn't have had otherwise!
Throughout this time, I have tried to be as honest and as raw as I could be with our students. Meditating and practising spiritual practices doesn't make us immune to life's happenings, but helps us navigate them. We have created the High Vibe Program which was free for those in need, and have been teaching doctors and nurses Integrated Meditation as our gift as they navigated this time on the frontline. I write a daily Letter that goes out to 48,000 people and this has helped many I hope with philosophies and ideas to cope better in this time.
What led you down the path of wellness and mindfulness and prompted you to create The Broad Place?
In the beginning it was anxiety! Deep seated terrible anxiety led me to yoga 22 years ago, and then meditation. It was through studying so many lineages around the world and at home over 14 years that then led me to create The Broad Place. We call it a school for High Grade Living, a portal to access our better selves, and loosen the grip on our lower selves. The teachings are centred around clarity, creativity and consciousness and it's a very modern approach, very open minded and liberal, and non hierarchical.
Meditation is a major component of your teaching – how important is meditation during these times and what are some of the benefits and results you've witnessed and experienced through daily practice?
Meditation is more important than ever as we find our bodies and minds overwhelmed. All meditation is good, some though has as deeper effect on mind and body. We practice and teach Integrated meditation which is a twice daily mantra based transcending technique that brings a lot more space to the mind and body, and more clarity, better physical health and sleep. At the moment this is what we all need in the way of nourishment! The practice is ideally 20 minutes twice daily, and this is 3% of our day, and a great way to look at it is, that it's a 97% return on investment, as it's not just about the sitting still part, but more about who we are in the world the rest of the time.
What are some other daily habits you would suggest people try during these times?
To take the best care of our mental and physical health – meditation, exercise, hydration, eating well and quality sleep. Sounds simple right? Well we all know how challenging it can be! The battle of the mind to not do these things can be strong! Keep a focus on happy hormones, doing things you love and things that bring you joy every day, to reduce the grip of stress related hormones and increase happy hormones.
We're so pleased to be able to offer our guests a self-directed online retreat while staying at The Atlantic – can you give a brief overview on what this package is about and who it is suited to?
This package is a customisable guide to having the most nourishing time at Atlantic Byron Bay! It includes a relaxing meditation from The Broad Place, and a guide on the best places to immerse yourself into nature, the best places to eat around the Byron Bay greater area. A comprehensive, distilled insiders guide for your stay to ensure you have the best possible time, with calm, creativity and mindfulness.
It was wonderful to welcome you back to The Atlantic for your annual Byron Bay retreat earlier in the year. Can you give a rundown on what the four days involved and your plans for future retreats now you're back living in Australia?
As you know we have been hosting these Retreats for years at Atlantic and so many students return year on year! They are truly the most nourishing reset for mind and body, the ultimate indulgence in luxury, as well as a deep download of philosophy and education.
We always focus on arming students with knowledge to take them back into their lives, implementable tools and practices that will last. The Retreat is open to any beginner and we teach Integrated Meditation on the Retreat, or experienced Integrated, Vedic or Transcendental Meditators that wish to learn Rounding.
Three nights and four days of sunrises, amazing vegetarian food cooked by our friend Cade, some beautiful nature excursions and lots of relaxing, sitting by the fire pit at night under the stars. We curate them so people can either have lots of time alone, or together as a group, so everyone can tailor their experience. They're a very transformational experience. If you're reading this I really hope we can welcome you soon!
For future Retreats we are looking to do seasonal Retreats at Atlantic! A mind body immersion into each season, with food, physical and mental engagement to match. I am so thrilled we have moved to Byron and can begin to offer something more intensively around this at Atlantic!
What are your favourite book and Podcast recommendations to help people during these times?
Oh definitely the Tao Te Ching for reading, the Five Invitations by Frank Ostaseski, and Pema Chodron When Life Falls Apart – for this moment in time with COVID. And podcast recommendations – Here and Now by one of my fav teachers Ram Dass – I forward through the introduction and get straight into his lectures, they're beautiful.
Any final parting words of wisdom you can share?
Trusting that everything will be okay can be one of the hardest things to undertake, but it's the only path to grace and ease.