Arakwal National Park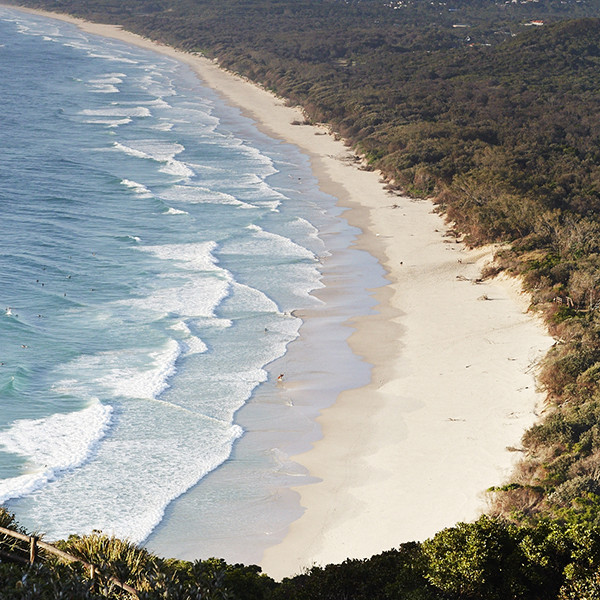 A gift to the visitors of Byron looking to escape the buzz of the popular town, this breathtaking stretch of secluded sands bordered by 183 hectares of rich coastal heath is a haven for migratory birds and wildlife. A historic agreement between the NSW government and the Arakwal community, the park is an important part of Aboriginal culture. Co-managed by the traditional owners, experience the meandering pathways that link the township of Byron Bay to the Pacific Ocean and marine life that call it home.
Just below the Cape Byron Lighthouse this beautiful beach is bordered by sand dunes and rich coastal land and only a short walk from Byron Bays town center. The perfect escape on a windy day, take your towels and find Cosy Corner, or take a walk and discover the tea tree lakes nearby.
Related Tag: Beach House Byron Bay