Live like a Local – 40% off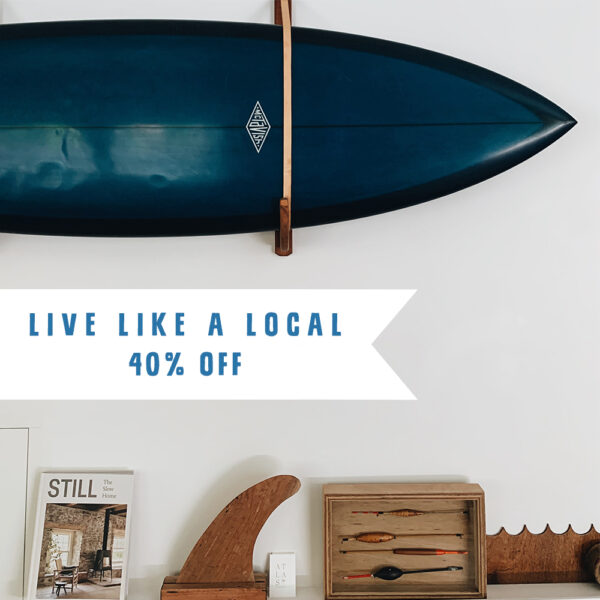 Good news for those that can travel is we are open and have reduced our rates for the lockdown period with a 48 hour flexible cancellation policy. Locals – now's the perfect time to book that staycation and get into your favourite restaurant without the crowds. If you're from out of town and looking for a peaceful retreat by the beach, think of us as your home away from home!
Bring a few books and soak up some fresh air under a palm tree. We have plenty of open spaces and beautiful private spots to kick back and relax. Or if you're up for getting out and being active, we have bikes and McTavish surfboards at the ready.
The town is still alive with shops, restaurants and cafes open for business with many offering takeaway, so you can choose to stay in if you wish. We also have four fully equipped gourmet kitchens (regularly cleaned and sanitised) that you can prepare your own meals in, just like home.
We love our town and know all of the businesses (many of which, like us, are small independents) would greatly appreciate your support.
For more information on our COVID-19 Policy, click here.
Many thanks
The Team at Atlantic Byron Bay