Kimberly Amos on Mother's Day Gifts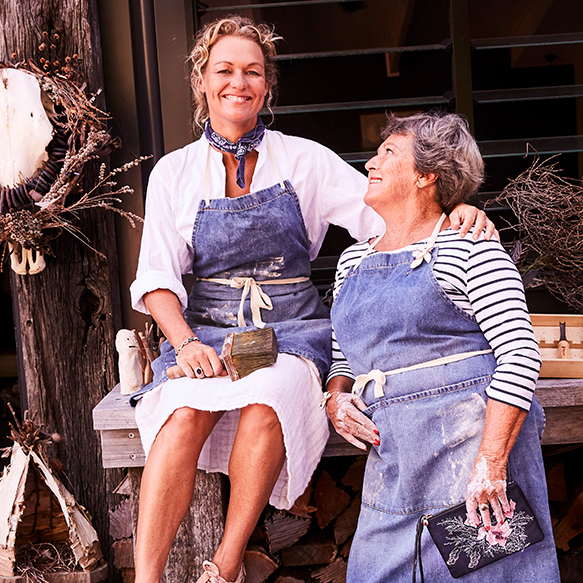 With Mother's Day coming up, Atlantic Owner and Creative Director, Kimberly Amos, shares her favourite gifts – from foldaway hats to must-have phone holders – these thoughtful and unique gifts will be sure to please…
1. Lorna Murray Hat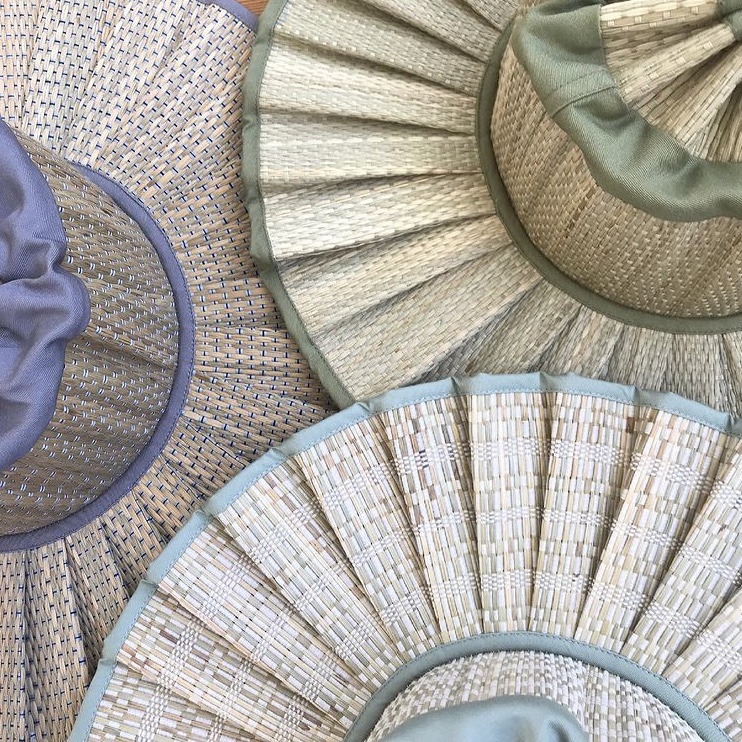 "These are the best travel hats. The clever concertina design means they fold right down and don't get crumpled – perfect for taking away on holidays and day trips to the beach. They're all made by hand and the company has very high ethical and sustainable standards, which is fantastic."
We have a selection of these hats available at The Atlantic store (located at Reception), so if you're in town, pop in!
2. Little Company Facial Treatment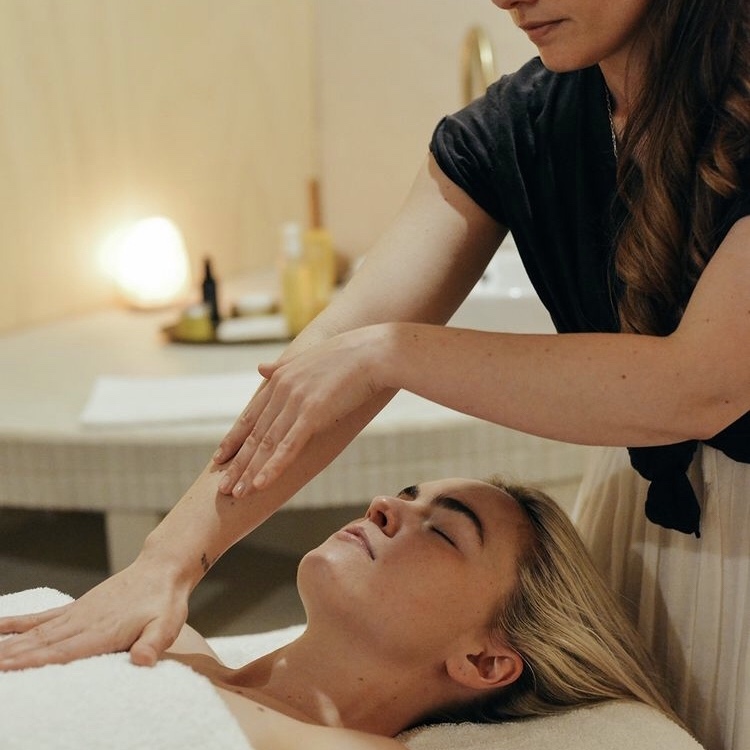 "My favourite indulgence. A Little Company facial is my go-to for a bit of me time. I usually get a 90-minute treatment."
3. Carrie Case Phone Holder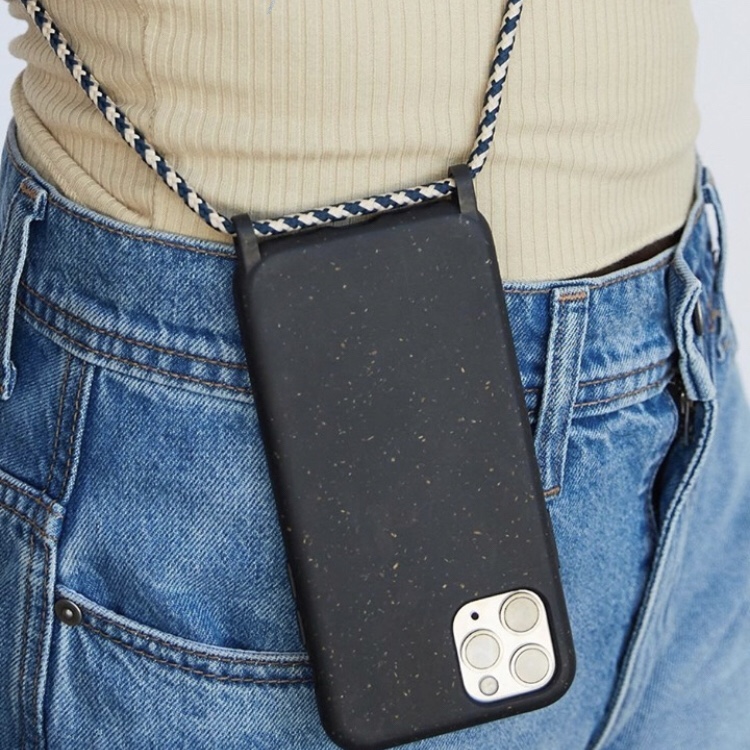 "This is my all-time favourite gift – I've bought these phone carriers for so many friends and family. I have two colours that I mix and match. I take it everywhere, even stand up paddle boarding. I also gave one to my son, Hunter, who wears it around his neck while FaceTiming us and riding around New York. I'm so glad someone has designed these – my phone used to slip out of my pocket all of the time. I just love it. It's my number one."
The Carrie Case is available at Our Corner Store in Bangalow (Kimberly's go-to shop for gifts) – ourcornerstore.com.au.
4. Burgon and Ball Gardening Tools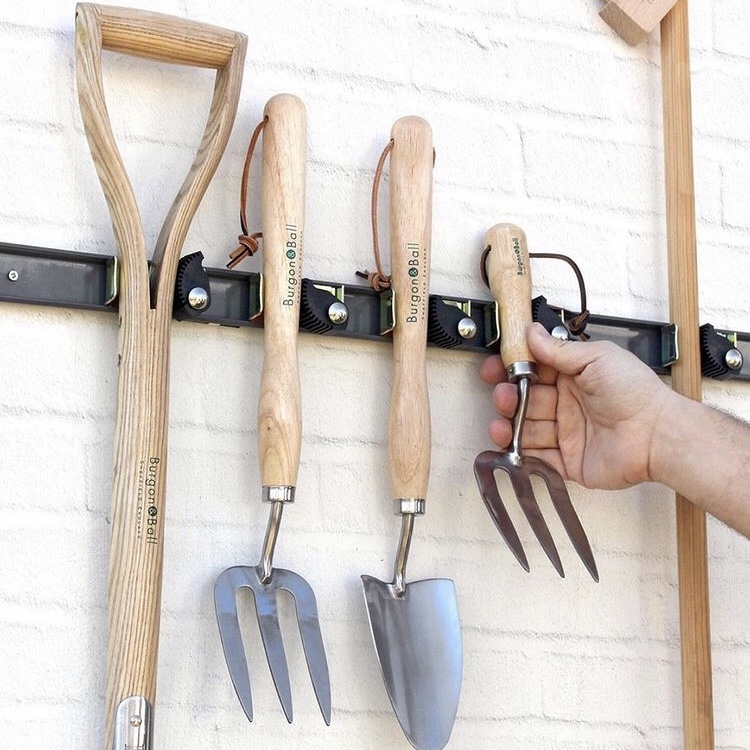 "I love these tools – they're the perfect set for your home vegetable garden."
These gardening tools are also available at Our Corner Store – ourcornerstore.com.au.
5. Anna Parsons Ceramic Egg Holder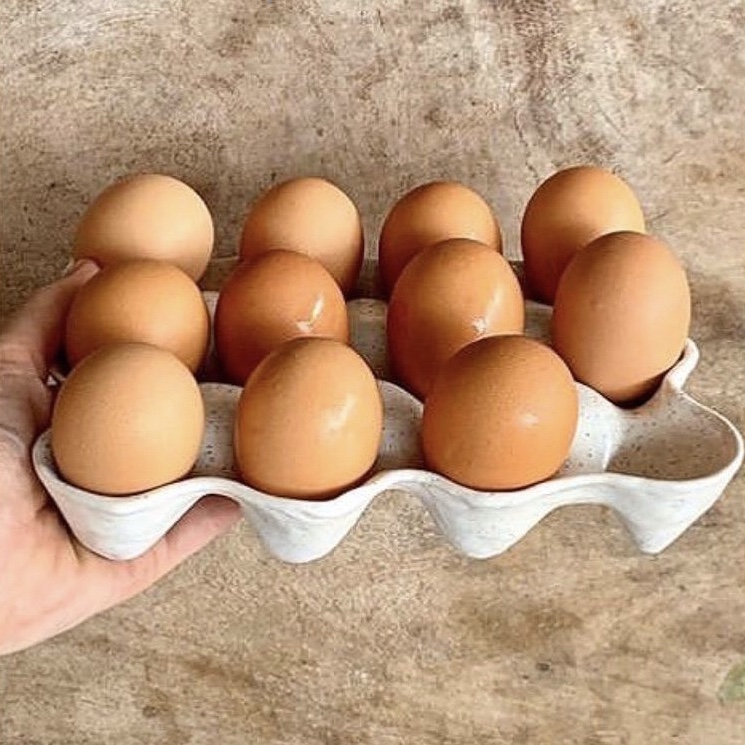 "I was given one of these locally-made ceramic egg holders as a gift and not only is it beautiful, it's perfect for holding a dozen eggs from the markets. I use mine all the time."
These egg holders are also available at Our Corner Store – ourcornerstore.com.au.
6. Isle Brass Cheese Knife Set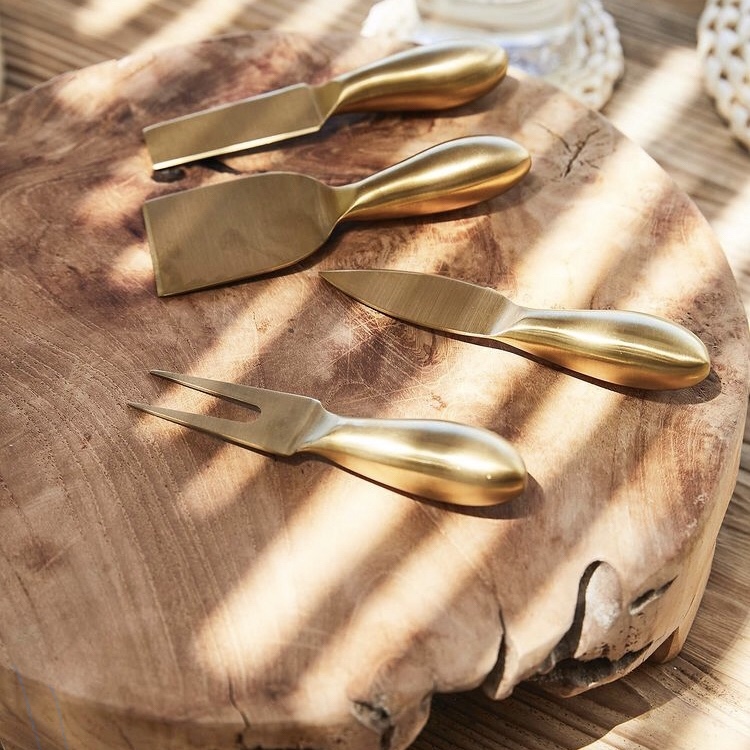 "This is another go-to gift for me – they are perfectly sized and really gorgeous. I love the brass – they finish off a cheese board as soon as you add them."
This cheese knife set is available from Hope & May – hopeandmay.com.
7. Handcrafted Terracotta Pomegranate soaked in Santa Maria Novella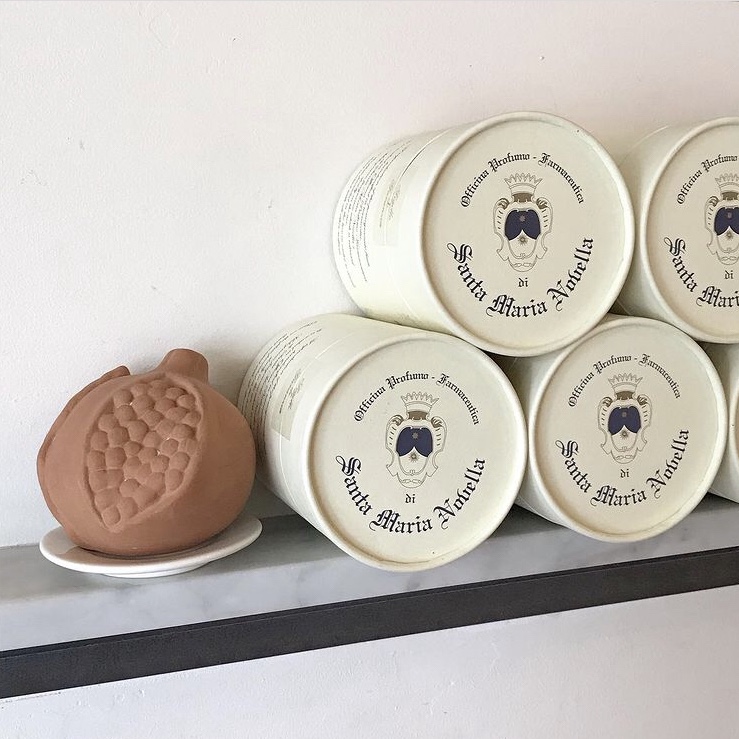 "These are really beautiful with a lovely subtle fragrance. They're not too strong, which I really love. I was given one as a gift for my birthday and I've been giving them as presents ever since. They're great to have in the bathroom."
Visit Bangalow Pharmacy to purchase these Terracotta Pomegranates in store.
8. Plein Air Satchel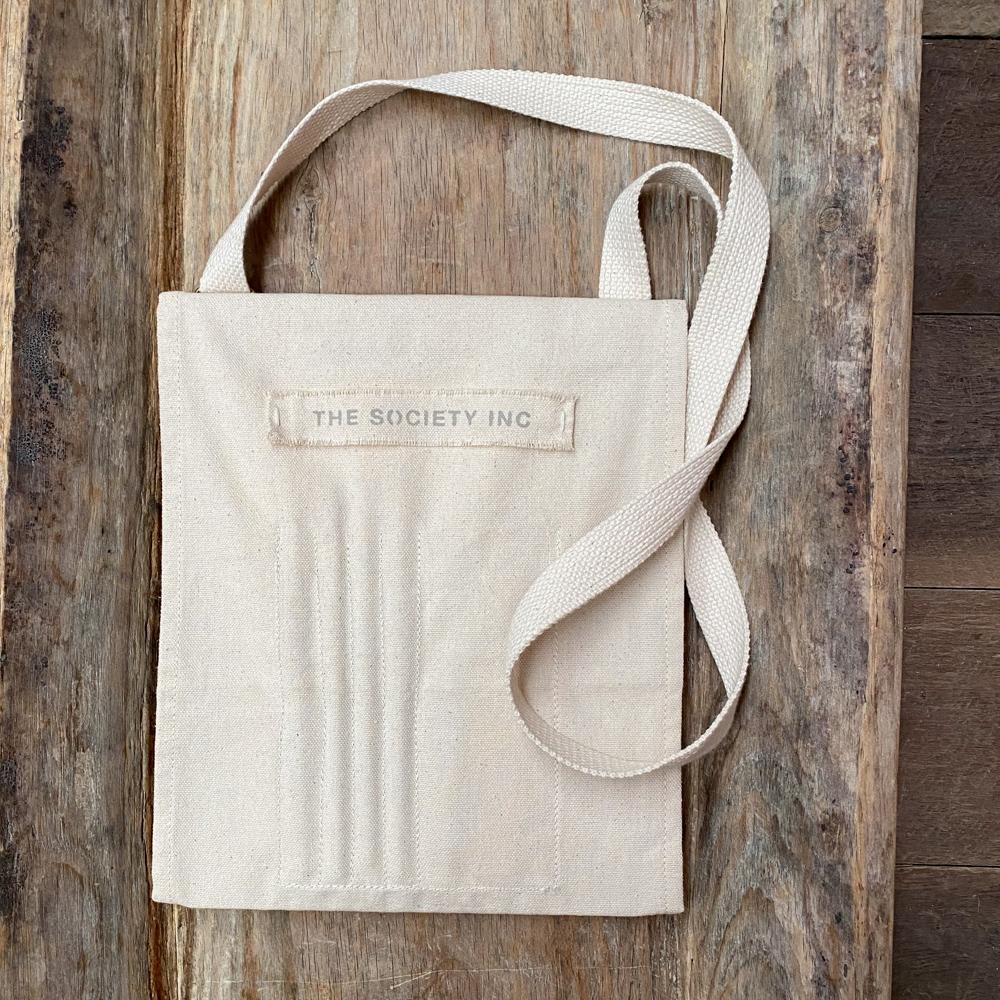 "This compact painting satchel by Sibella Court is perfect for flights, boat trips, train trips and bush walks. Throw over your shoulder, and off you go. I have been known to take this paddle boarding on the river to stop and sketch."
The Plein Air Satchel is available at The Society Inc – thesocietyinc.com.au.