Elle Ferguson and Joel Patfull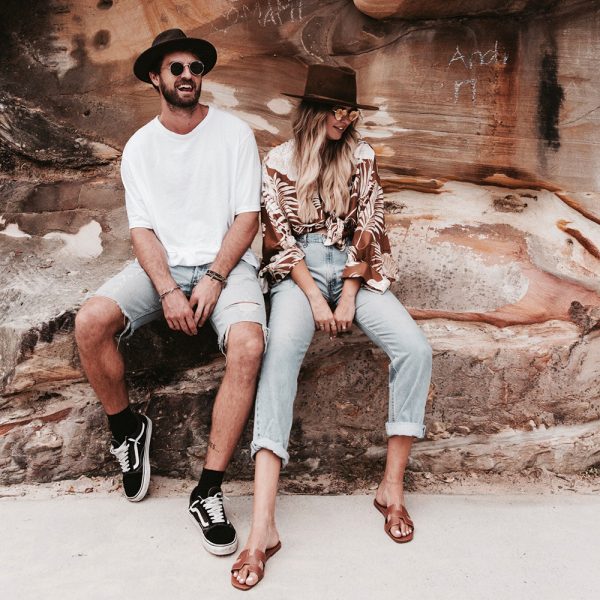 The Atlantic is undeniably and very proudly the sum of its parts. Today we're chatting to two people that have become an intrinsic part of The Atlantic. As a couple they inspire the entrepreneurial spirit that is ready to be awakened in all of us, individually they've achieved what just about any young person would dream of. Through unwavering hard work, a super positive outlook and the willingness to put one foot in front of the other, day in and day out, this pair have laid the foundation for what will be years of personal and professional growth ahead. Today's conversation is a tale of rejuvenation, of a love for Byron Bay and surfing, and it is with none other than Elle Ferguson and her partner Joel Patfull.
What is 'the feeling' you guys get when your feet hit the ground at The Atlantic?
Elle: In one word: Magic. The Atlantic feels like i'm coming home. There's always a sense of relief, relaxation and also excitement when I come back.
Joel: My feeling is of total relaxation. As soon as we walk in the door it's like we are back in our happy place and I know we can just chill and enjoy our time here.
What do you both enjoy about your time at the property?
Elle: Just being in a pure state of bliss, whether our stay is one night or two weeks… the time spent at The Atlantic is always that of bliss.
Joel: The fact that you can have the ultimate Byron Bay experience right in the heart of town. Whether you want to relax by the pool and read a book, go for a surf or check out the amazing restaurants it's all within walking distance of The Atlantic.
Let's go back in time. How were you introduced to The Atlantic, and when did you start making it your home away from home?
Elle: Oh goodness, I don't remember how many years, but it was years ago… before The Albatross was opened for guests. I stumbled across The Atlantic being reviewed in a magazine and my Sis, Mum and I just knew we had to visit. We had been coming to Byron Bay for years. We had a house up there when I was a baby but sold it and moved further down towards Sydney. After reading the review we knew that we had to try The Atlantic, and since that first stay we have been visiting several times a year.
Joel: I was introduced through Elle almost 3 years ago. I had holidayed in Byron Bay before and thought I knew where to stay but I was sadly very wrong. From the first moment I walked onto the property it felt like home. Now we come up so often it really does feel like home and the amazing staff are honestly like family.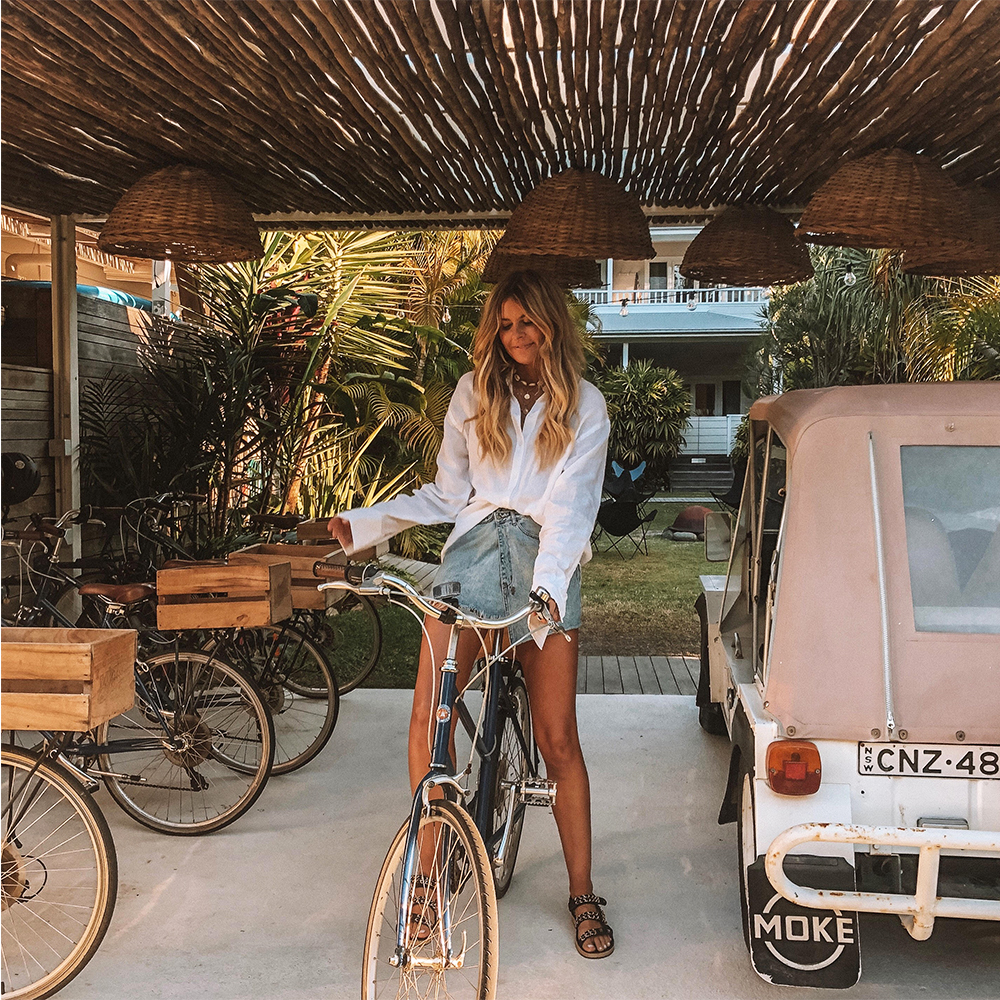 What is it about Byron Bay that brings you back so regularly?
Elle: That it's quite possibly one of the best places on earth.
Joel: It is our ultimate happy place. We both have such great memories of Byron before we met and now together we share so many incredible new moments. It's the people, the beaches and the relaxed lifestyle that brings us back.
Where are you most likely to eat (and drink) when you're in town?
Elle: There are way too many good ones to only select a few, but… let's say TopShop, Treehouse, Folk, Miss Margerita…. I could go on and on.
Joel: Topshop, Bayleaf, Treehouse, The Roadhouse and Miss Margarita
What are your favourite things to do or see in Byron Bay?
Elle: We love catching up with friends, heading to Wategos for a swim, The Pass to watch Joel surf… walking around town with my sis and just taking some time to enjoy the simple things. On our last visit Joel and I borrowed bikes from The Atlantic and just rode around town and we had so much fun!
Joel: I love to surf so I grab my favourite McTavish board from The Atlantic and head to either Wategos or The Pass. Also you can't beat a beach day with family and friends at Tallows followed by dinner and a margarita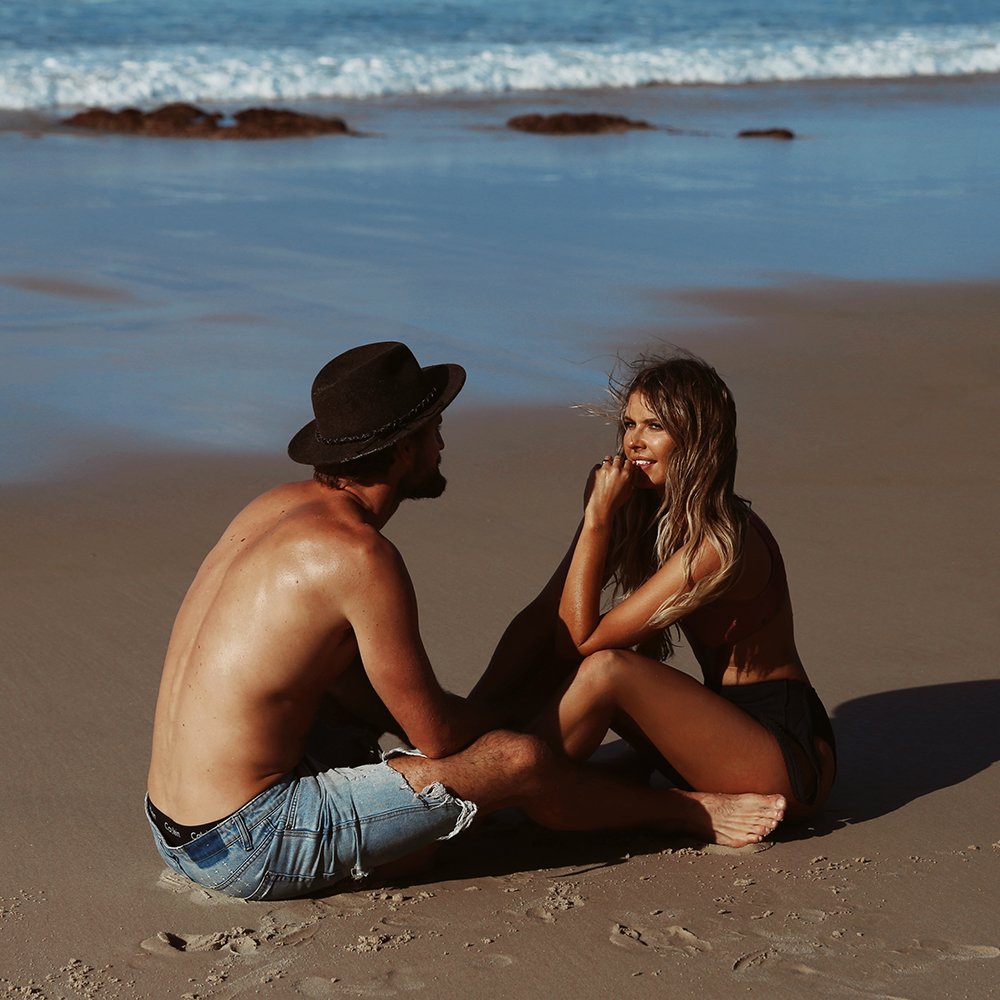 We all have our own little hidden spots around the coast and in the hinterland, have you found some of your own here in Byron Bay, and if so, would you share them or are they staying a secret?
Elle: We were lucky enough to shoot my sisters BabyAnything campaign in a secret spot in Byron that shall remain nameless, all I can say is that it was spectacular!
Joel: I love to head to Broken Head and try to find a wave. I wouldn't say it's a secret spot but you can usually find something a little less crowded, especially during Christmas or School Holidays.
You both wear your busy lives so well, can you share some of your ways to finding a healthy work life balance?
Elle: ha ha ha BYRON BREAKS!
Joel: A Byron trip is actually the true answer. Whenever we feel like it's all getting a bit hectic we book in for a weekend at The Atlantic. For me to get into the ocean and be able to chill for a few days really is the ultimate recharge.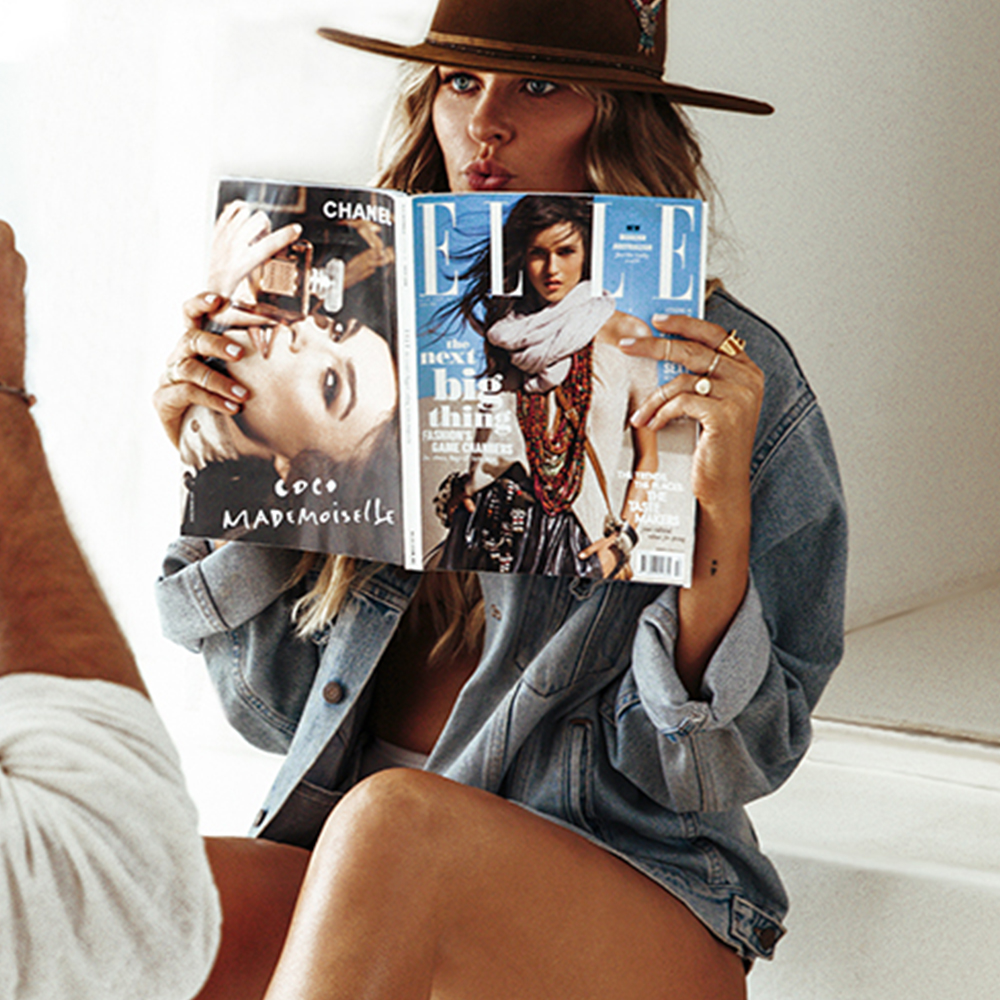 We know what's next for The Atlantic, just more of the same, what's next for Elle and Joel?
Elle: Many adventures and lots of exciting projects but before any of that we will be heading to Byron for a break to recharge the batteries.
Joel: We have some really exciting projects coming up. Can't wait for Christmas/New Years at The Atlantic, then locking in a wedding date for next year!
When can we expect to see you back in town?
We are booked in and ready to go in December!
GIVEAWAY! Elle and Joel have put together their Byron Bay Beach Bag and a couple of nights at The Atlantic for you to win, valued at up to $1,400. If you want to win it, head over and subscribe to The Drift here, it's super easy and well worth it: WIN!
To stay in touch with Elle, follow her on Instagram HERE, to follow Joel's adventure, follow him on Instagram HERE.
To book your own Byron Bay getaway, head over to our BOOK A ROOM page HERE.