Eat Here Now: St Elmo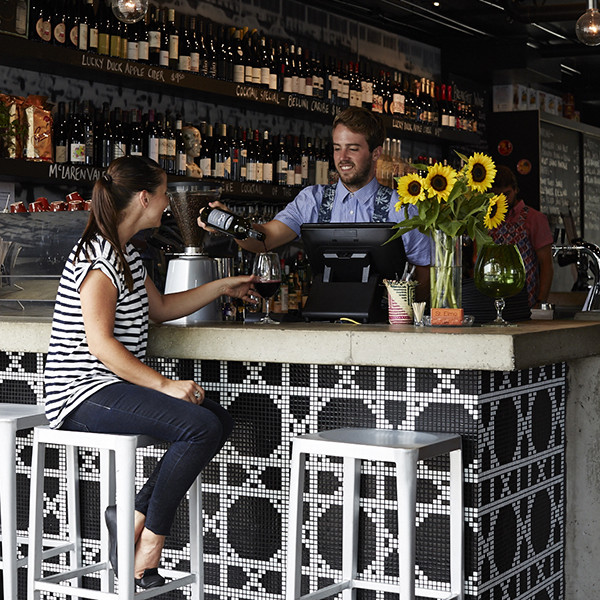 Young, vibrant local couple Tom and Angela welcome you into their buzzy Spanish tapas joint with warm smiles, eclectic cocktails and a share plate menu perfect for nibbling or feasting. A touch of city sophistication in the centre of this sleepy beach town, you can feel like a New Yorker sitting up at the tiled bar with a whisky sour, or as if enjoying a long late Spanish supper while breaking bread in the restaurant. The food here is full of amplified flavour, with dishes falling under "Pica Parar" (to get you started), meat, seafood (the seared scallops wrapped in Torzino ham are an enduring favourite), salad and vegetables, and deserts and cheeses. They also have one of the best wine lists in the Bay with over 100 bottles from around the world and a rotating 15 by the glass, chalked up next to the bar. For a late afternoon delight or a fun night out just a five minute walk from the Atlantic, it's one of our go-to spots.
WHAT: Bar snacks and dinner Monday – Saturday, 4pm til late (closes 10pm Sundays).
WHERE: Corner of Fletcher St. and Lawson Lane, Byron Bay.
WE ATE: Marinated olives with cornichons & guindillas; salad of cucumber, fennel, capers, herbs, cured ricotta & lime dressing; a special of slow cooked lamb shoulder with potatoes & sheeps yoghurt; roast butternut pumpkin with baked ricotta, dehydrated olives, pepitas & baby leaves. To drink: 2012 Temperanillo 'Estate' D.O.C. Rioja.