Broken Head Nature Reserve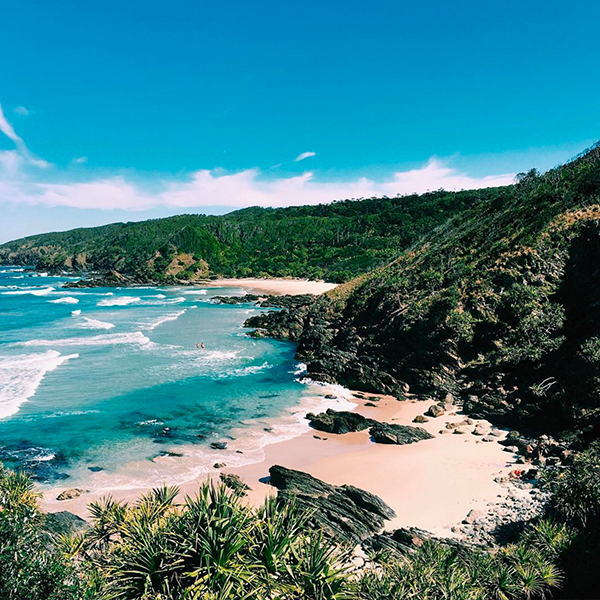 This rare coastal rainforest is home to the sights and sounds of the Aussie scrub. So if you need a break from the crowds Broken Head could be the place for you. Banksias and tuckeroos shield the rainforest from the salty onshore winds and hardy brush box and native elm flourish amongst bangalow palms. You can wander through the rainforest to the lookout and learn the story of the Three Sisters rock formation.
Take in the view of the secret beaches to the south and share a picnic on the grassy hill while you watch for dolphins.  The loud whip-crack of the eastern whip bird is unmistakable as is the mournful cry of the koel ringing eerily in the gullies. Rainforest-clad slopes sweep down to secluded beaches where white breasted sea eagles and brahminy kites plunge to the sea.
Jump in for a dip at Broken Head beach before heading back to Byron, all this and its only a 15 minute drive away. If you have time and want to discover more, Whites, Bray and Kings Beach are all small coves along the Nature Reserve to the south.