Byron Bay is a town that manages to combine the carefree finesse of the 60's with modern day cool. You can join the crew of board toting wave riders at local legendary surf breaks or disappear into the hinterland on an afternoon road trip in search of old wares and beautiful food. Hike up to the Byron Bay Lighthouse and soak up the last of the rays setting over Mount Warning.
Byron Bay… Paradise found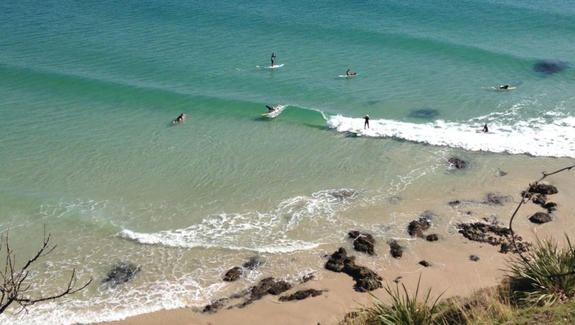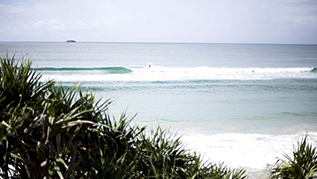 The Pass
Whether you're a soul surfer or surf school novice The Pass is Byron's most famous. A heady combination of white sand and glassy turquoise water its not surprising that these perfect right handers peeling down the beach draw a crowd. Don't be deterred, get out there. Grab a coffee at the Pass Café or get your morning buzz on by doing the boardwalk run.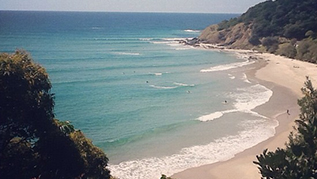 Wategos Beach
Undoubtedly one of the most beautiful places on earth this is Byron Bay's most exclusive beachfront suburb. Even though extremely popular there is something gentle about Wategos. Maybe its the laid back long boarders who flock to this break or the calming lush tropical rainforest that skirt the headlands scenic walk. Whatever it is that gives Wategos it's magic, don't miss being a part of it.
More on Byron Bays beaches.
live like a local
Skip the tourist traps and discover the hidden spots where the locals like to hang out. If you're after the best coffee and cocktails in town, you need to head to The Roadhouse. The food is organic, wholesome and delicious. If it's a burger you're after, head up the hill to The Top Shop. Island Luxe have two stores in the region and one happens to be across from The Atlantic. Filled with edgy international labels and accessories for both men and women, you must visit both stores ! Ahoy Trader is a couple of doors down to brighten up your day with creative crucifixes and nautical tiles and don't leave without taking a country drive up to Bangalow to visit the girls at Our Corner Store
Explore Byron Bay
Take a walk to the Cape Byron Lighthouse for the first rays of the morning sun as it rises over the most easterly point of Australia. Drift gently in a hot air balloon over the Hinterland. Feed your adventurous spirit and master mountain bike riding through sub tropical rainforest and white sandy beaches. Have a mind altering experience kayaking alongside a school of dolphins or experience the ride of a lifetime mastering those beautiful waves in the bay.
Discover more !
markets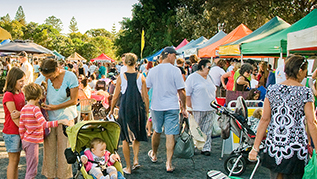 Byron Bay Community Markets
This is the regions biggest market covering several acres and over 300 stalls. Needless to say it has it all. A melting pot of artisans, musicians, farmers, bakers, masseuses, therapists, entertainers and craftsman. Join locals and visitors alike as you experience the colour and creative pulse of Byron. A unique array of wares from the exotic to the organic. Take your time to discover something a little bit out of the ordinary. First Sunday of every month, 8am-4pm.
www.byroncentre.com.au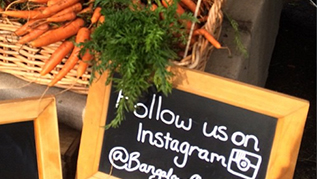 Byron Bay Farmers Markets
The Byron Bay Farmers market began as a dream. An inspiration from local farmers, growers, families and environmentalists. Join them in this weekly ritual and get there early. Locally grown and mostly organic it's an uplifting experience chatting with the vendors and hand picking fabulous flowers, fruit, vegetables, herbs and spices. Enjoy a strolling breakfast of freshly baked pastries and tantalizing organic coffee. Remember to take your own basket and some extra pennies for the morning entertainment. A perfect way to start the day. Every Thursday 7am-11am @ Butler Street Reserve.
www.byronfarmersmarket.com.au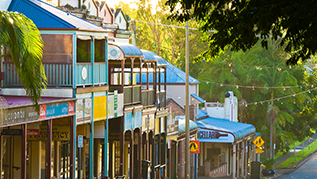 Bangalow & Newrybar
Head off on a day trip to Bangalow with its sophisticated tastes evident in the cafes and restaurants selling exquisite top quality fare. Not to be outdone, designer and homeware boutiques fill the old banks and drapery stores making the town a ideal shopping destination. Next stop the tiny town of Newrybar to experience the cuisine of the recently 'One Hat' awarded restaurant Harvest for lunch. On the way home take a different road back to Byron through the coffee and macadamia plantations that will lead you to Broken Head and home.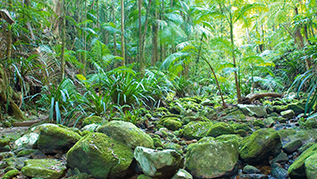 Hinterland Trails
Explore this beautiful region with a nature walk or a scenic country drive. Magical places full of ancient rainforests, magnificent waterfalls, bubbling creeks and crystal clear waterways. Protected and heritage listed, the reserves and national parks are steeped in history, culture and spiritual folklore. Perfect for a picnic lunch or the chance to visit those hidden away cafes like Domo in the Hinterland town of Federal.
Discover more !
Beyond the Beach
Byron Bay is the gateway to some of the most magnificent natural creations. If you are a lover of nature, an explorer of life and a straight up adventurer you will loose yourself in these incredible untouched and protected habitats.
Mountain Warning

Brunswick River

Art Galleries

Minyon Falls