Byron Bay Surf Festival 2014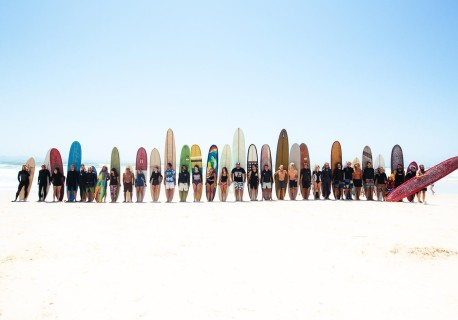 The annual Byron Bay Surf Festival will be held this year from the  24th – 26th October 2014.  Byron offers the perfect location to host the festival, drawing from the rich local and national surfing heritage and the creative energy.
The 3 day event focuses on a fusion of 'Surf Culture Now', featuring surf art, photography, live music, surf history, events and workshops.
Other highlights will include the not to be missed Tee Pee markets on the Saturday, plus youth art events, a swap-meet as well as the Go Pro Short Film Competition.
An Invitational Surf Art Exhibition will be held on the Wednesday night at The Atlantic Byron Bay, showcasing artwork from respected highly influential local and international artists from the surf industry. Their Artwork will be on display throughout the Festival.  Stay tuned for artist announcements to be released in the lead up to the event.
The Byron Bay Surf Festival is in its forth year, bringing together a creative global surfing community in a non-competitive environment.  The Atlantic is proud a sponsor of the festival, located in the heart of Byron Bay.