Byron Bay Film Festival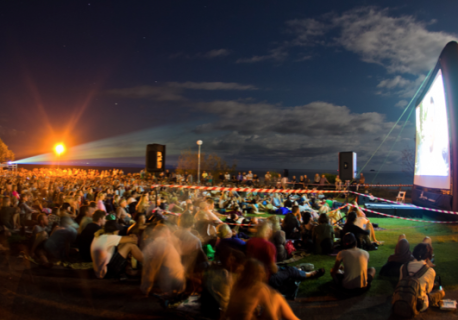 Byron Bay Film Fest puts the glamour in grassroots cinema – March 6 to 15 2015
The countdown is on to Australia's largest regional film festival where it's guaranteed that magic happens in the dark. On March 6, the 9th Byron Bay International Film Festival kicks off a massive 10-day program spanning 200+ films from 35+ countries across five regional venues.
A record number of filmmakers from around the globe are on their way to Byron Bay from Azerbaijan to Ireland, USA, Canada, Italy and New Zealand. Over 50+ sessions, you can join them, hear their incredible and diverse stories and catch films of all lengths and genres guaranteed to challenge and broaden your thinking.
Skippon-Volke the Festivals Director said: "Byron Film Fest is known for its eye-opening, thought-provoking and cutting-edge films and the submissions we have received this year are nothing short of exceptional. Our festival-goers are in for a treat and I can't wait to share the program with everyone in the coming weeks."
Official program announced and tickets on sale Monday, February 23, 2015 : www.bbff.com.au